What Umpire Protective Gear MiLB Umpire Training Academy Students are Wearing
Feb 17th, 2020
We surveyed umpire gear worn by students of the MiLB Umpire Training Academy and found that Wilson, Force3 and Diamond are the top 3 (in order) chosen.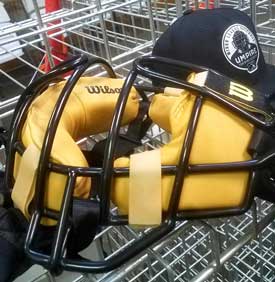 Wilson Dyna-Lite Aluminum 18
Force3 Defender 11
Wilson Dyna-Lite Steel 10
Wilson Titanium 8
Champro Steel Mask 7
Diamond Masks 6
Wilson Helmets 4
All-Star Magnesium 3
Champro Magnesium 1
Force3 Helmet 1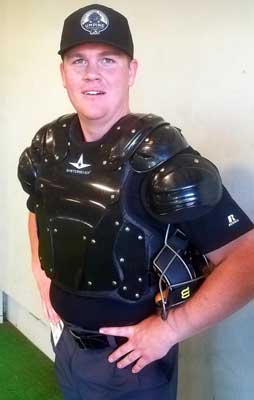 Wilson MLB Gold 24
Wilson MLB Platinum 16
Champion Body Armor 13
Force3 V3 Ultimate 8
All-Star System Seven 3
Schutt XV-HDX 3
Douglas 2
Honig's 1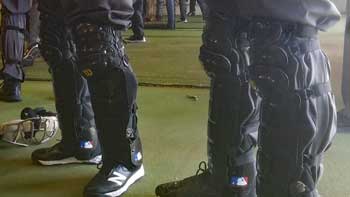 Wilson MLB Platinum 17
Force3 Ultimate 17
Wilson MLB Gold 16
Diamond 11
Champion 5
Champro 4
Rawlings 2
Honig's 1
Related Articles
About the Author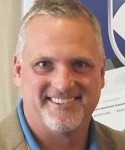 President Jim Kirk
Jim has a heart for sports officials and is a leading expert on umpire gear, safety and apparel. After playing baseball at Centre College, he worked as a high school umpire during the Elbeco shirt years. He became involved in E-Commerce while working on an MBA in the early 2000s and bought Ump-Attire.com in 2006. Jim is proud of Ump-Attire.com's success, staff and support for multiple groups including Minor League Baseball Umpires, Minor League Baseball Umpire Training Academy, the Wounded Warriors Umpire Academy and UMPS CARE, the charity of MLB umpires. He served on the UMPS CARE board of directors and was named their 2015 Ambassador Award recipient.