Umpire Camps & Clinics Schedule
Oct 1st, 2020
While we are proud to sponsor the pro school Minor League Baseball Umpire Training Academy, we love supporting other great umpiring training opportunities. We encourage all umpires to improve and/or brush up on their skills & knowledge each year.
2020 Umpire Camps & Clinics Schedule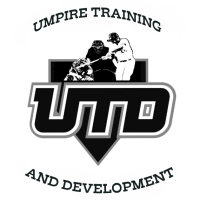 September 24th - 27th, 2020 (Myrtle Beach)
October 1st-4th, 2020 (Ft. Myers)
Umpire Training and Development

UTD is a hands-on training and development opportunity for umpires looking to improve and advance. This is a great opportunity to be trained and eveluated by D1 Conference Coorinator Troy Fulwood and his instructional staff. The staff have many College World Series apperances and professional level experience between them.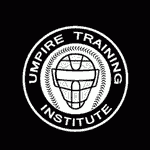 2-Man Umpire Clinic (Tucson, AZ) - August 15th, 2020
2-Man Umpire Clinic (Phoenix, AZ) - October 2nd - 4th, 2020
3-Man Umpire Clinic (Phoenix, AZ) - October 16th - 18th, 2020
2-Man Umpire Clinic (Phoenix, AZ) - November 6th - 8th, 2020

Umpire Training Institute

UTI would like to invite all levels of baseball umpires to join in an affordable, reliable and consistent foundation of a life long umpire learning experience. The on-site clinics and on-line training webinars are second-to-none opportunities. Limited class sizes make for one-on-one instruction.

The staff includes 3 instructors who are College World Series Umpires - Travis Katzenmeier, Steve Mattingly & Joe Burleson.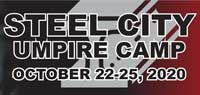 October 22nd - 25th,2020

Steel City Umpire Camp
Hoover, Alabama

Come learn from officials that have seen great success in college baseball. Add new approaches to your tool belt by learning what has worked for them from candid experience and lessons learned. SCUC has organized a quality staff of chief instructors and conference coordinators for you to learn and gain exposure from!
2021


Southeast Michigan Umpire Camp
TBD January 2021
Livonia, Michigan

Affectionately known as SEMUC, we have attended this camp in the past and can attest it is a very well-run camp; great instructors and great people who really care about developing umpires. It serves not just youth through high school umpires from Michigan. Umpires travel from multiple states and some attend each year. Nic Lentz, a MiLB and MLB call-up umpire, has been one of the long-time instructors.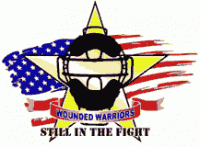 2021 Dates TBD
Charlotte, North Carolina

Wounded Warriors Umpire Academy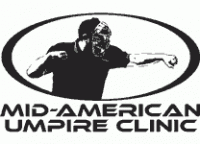 September 2021
Dates TBD

Mid-American Umpire Clinic
Springfield, Missouri

This perennial 4-day camp sets the standard for regional umpire clinics for youth and high school umpires looking to better their career or make the jump to college baseball. When we attended, we found the instruction high-quality and highly engaging.

Its mission is to provide Recovering Service Members (RSM) who are either active duty or veteran status with baseball or softball umpiring instruction, training, mentoring, and placement. This one-of-a-kind program provides most to all of the training, airfare, lodging and uniforms at no cost to the participants.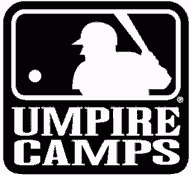 2021 Dates & Locations TBD

MLB Umpire Camps

These one-of-a-kind one-day prospecting camps occur throughout the U.S. and are run by MLB evaluators, current MLB umpires and MiLB supervisors. Select attendees have opportunities to attend a MLB Professional Mini-Camp in Ft. Myers, Florida each December and to receive scholarships to attend pro umpire school.
2022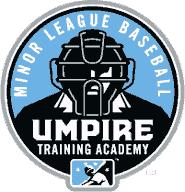 The 2021 MiLBUTA Class has been cancelled due to COVID-19. The next class is scheduled to being on January 9th, 2022.

Minor League Baseball Umpire Training Academy
Vero, Beach Florida
Students come from all over the world for an opportunity to advance their umpiring careers at all levels. This is where advanced classroom, field, plate and uniform instruction meets on-site 4-course dining and resort-style villas with pool and gym access.
Related Articles
About the Author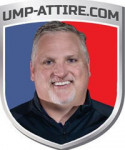 President Jim Kirk
Jim is a leading expert, educator and author on umpire gear, safety & appearance. After playing baseball at Centre College, he worked as a high school umpire during the Elbeco shirt years. He became involved in E-Commerce while working on an MBA in the early 2000s and bought Ump-Attire.com in 2006, He eventually led it to the leading umpire gear & attire retailer worldwide and a "Best Places to Work in Louisville" honor in 2020. He maintains long-standing relationships with Minor League Baseball Umpire Development & Training Academy and the National Association of Sports Officials (NASO). He serves as an adviser to UMPS CARE Charities, the charity of MLB umpires, served as a 2-term board of director from 2012-2018, and was named their 2015 Ambassador Award recipient. A supporter since the inception of the Wounded Warrior Umpire Academy, he was named to their Board of Directors in 2020.