New Umpire Face Mask Features
Jun 16th, 2015
Umpire face masks have come a long way over the past 50 years. With advances in materials and protective technology, umpire face mask manufacturers can meet the needs of all umpires in cost effective ways. We recently asked our Facebook fans about the features they like in today's umpire face masks. Here's what a few of them had to say:
J.E. Henthorn: Don't care about weight. Don't want a concussion. Love the manufacturers have listened and put us first in gear. (J.E. wears the Force 3 mask)
Trevor Tiny Richards: Have the newer Wilson aluminum lightweight silver with the memory foam pads taken three off the face this year and not even a mark was left!
Matthew M Brundage: I have a lightweight Wilson mask. I love it. (But needs better shock absorption)
Craig Richards: Protecting my face mostly.
Jonathan Hagen: Titanium frames and Team Wendy pads
Jeff Wertz: Weight is right up there but I like the thin bars so I have a good look at everything
Joe Moscaritolo: Lightness!
Kenneth Ellchuk: I use a Wilson helmet (protection)
Tj Morgan: Good view and protection.
Joshua Saute: Good view and lightweight.... Good ole' Wilson Titanium
Gerry Mead: The view is very important followed by protection then weight.
Steve Lowery: Lightweight…
From our informal survey, it looks like umpires really like the lightweight materials, like titanium, in the today's masks but still highly value view and protection.
What about you? What features do you value?
Check out all our umpire face masks and umpire helmets at Ump-Attire.com! No matter what features you love, our selection has you covered.
Related Articles
About the Author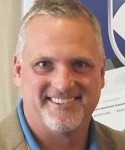 President Jim Kirk
Jim has had a passion for sports since he can remember. After playing baseball at Centre College, he worked as a high school umpire in Kentucky - during the Elbeco shirt years. He became involved in E-Commerce while working on an MBA in the early 2000s and bought Ump-Attire.com in 2006. Jim is proud of Ump-Attire.com's success, staff and sponsorship of various groups including Minor League Baseball Umpires, Minor League Baseball Umpire Training Academy and UMPS CARE, the charity of MLB umpires. He served on their board of directors and was named their 2015 Ambassador Award recipient.