Extending the Life of Your Officiating Shoes!
Dec 27th, 2012
Being an official regardless of your sport requires the right equipment. Having the right shoes for the court, field or diamond can make a big difference. We know it can be costly getting started and you want to make that investment in new gear last as long as possible. We asked our Facebook fans for their best advise on taking care of their officiating shoes and making them last. We received lots of great advice and wanted to share it with you!

Rafael Calderon Avila - Spray Lysol before and after the game and a wet rag the day after

Dana Motter - for shoes dust them off and then spray 1/2 water 1/2 armorall on shoes leave till next game

Timothy Siegel - scrubbing bubbles and a toothbrush...end of discussion

Gregg Ziliani - Simple green/water solution. Leather upholstery wipes for the shoes. And DEFINITELY Lysol after every game on all the equipment. (including the inside of shoes)

Graham McGowan - I've heard armor all wipes work well for shoes

Brad Parker - Scrubbing bubbles for shoes.

David Still - Saddle soap for my plate shoes

Kyle Barnett - Definitely scrubbing bubbles for shoes!!

Jeff Powell - Lysol wipes seem to work well for me. Especially on shoes. I always spray all of my stuff including the inside of shoes with Lysol to keep the smell from getting really bad.

Stuart Gibbs - I scrub my shoes after every game.

David N Lynn McComb - Ya just DO IT! Clean everything after every game, "Fabuloso", a rag and elbo grease...yes...polish the shoes too. Spray, brush them wipe them down and then polish them then buff them to a pretty shine.
And Two from Us - Let your shoes air out, preferably for 24 hours. Wearing your officiating shoes while wet may expand the materials. Also, consider a shoe bag to keep your shoes separate from other items within your bag.

It sure seems scrubbing bubbles and lysol are pretty popular with our fans! And if you've squeezed all the life out of your shoes, you can find a great selection of new ones on our site.
Related Articles
About the Author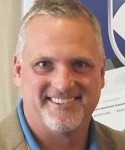 President Jim Kirk
Jim has a heart for sports officials and is a leading expert on umpire gear, safety and apparel. After playing baseball at Centre College, he worked as a high school umpire during the Elbeco shirt years. He became involved in E-Commerce while working on an MBA in the early 2000s and bought Ump-Attire.com in 2006. Jim is proud of Ump-Attire.com's success, staff and support for multiple groups including Minor League Baseball Umpires, Minor League Baseball Umpire Training Academy, the Wounded Warriors Umpire Academy and UMPS CARE, the charity of MLB umpires. He served on the UMPS CARE board of directors and was named their 2015 Ambassador Award recipient.