Black All-Weather Pen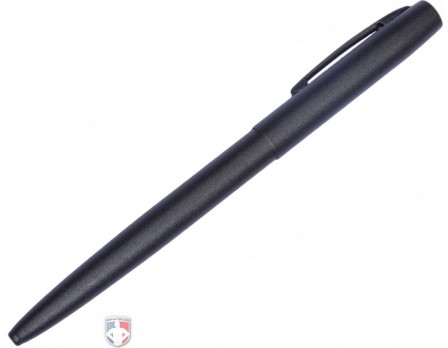 Hover for
larger image
Product Video
Tools-in-Action: Rite In The Rain Pen & Information Cards
Keep a clear record no matter the weather conditions! This Black All-Weather Pen keeps ink flowing under water, sub-zero to over 250 degree temperatures, and defies gravity by writing upside down.
Official Reviews
July 10, 2021
Great product! Works really well! Definitely recommend for anyone who works games in tough weather! I would like to see it come in a different color besides black ink though. Made it tough to decipher the difference of line up and changes on my line up cards for Baseball.
July 15, 2019
First use with this pen was of course in the rain! And it worked perfect!
June 8, 2018
Great pen. Of course I had to test it by writing under the faucet with it. I'm sure that's not the intended use, but guess what...it worked. Love it!
Questions About This Product
Articles Related To This Product
Penalty Flags used the NFL, Wider Stripe Caps to Match Wide Stripe Trends, Williams Signal and Yardage Card, Smitty Whistle Bag, 5" Sweatband Indicator, RefSmart Products, Pro Magnetic Wallet and Waterproof Info Cards make the 2016 list.
Tools of the Trade feature highlights versatile pen used for officiating any outdoor sport.