Uniform Shirt Stays Buying Guide
Jun 29th, 2022
A sloppy untucked shirt can ruin your chances for your judgement to be taken seriously. If your shirt can not be maintained, how can your game?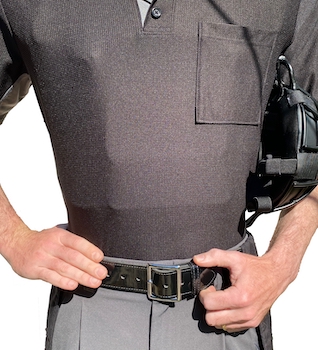 See our guide to Uniform Shirt Stays. Discover the best shirt stay for you. Experience a professional presentation from your first step into the contest.
PROBLEM: "MY SHIRT COMES UNTUCKED WHEN I MOVE OR GET INTO A READY POSITION."
SOLUTION: Neat Tucks Active Thigh Wrap Shirt Stays
The rubber buttons feed your shirt material into the metal bracket to complete a no-slip secure attachment. The elastic straps clip together, anchor around your thigh, and can be adjusted for size.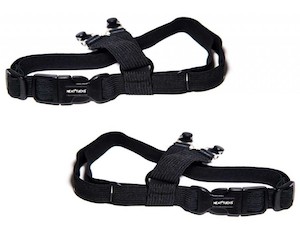 Pro: Most versatile shirts stays, ready to accommodate most shirt materials.
Con: Possible irritation around thigh. Thick material of fleece-lined referee shirts may not feed into metal bracket securely.
PROBLEM: "I DONT LIKE ANYTHING WRAPPED AROUND MY LEG."
SOLUTION: Hero's Pride Footloop Shirt Stays
Footloop shirt stays come to the officiating community from the ranks of military uniforms. This shirt stay is anchored by placing the loop end around your feet. Gaiter clips will then clamp the shirt material.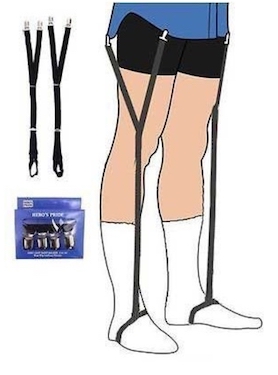 Pro: Non-constrictive.
Con: Gaiter clips may let the shirt material slip.
PROBLEM: "CLIPPING AND LOOPING TAKE TOO MUCH TIME. HOW ABOUT SOMETHING EASIER?"
SOLUTION: Flex Belt
Likely the oldest shirt stay mainstay for officials. Stretch the Flex Belt around your waist, over your undershirt, with the smooth side against your undershirt, and the peg side outwards to the inside of your shirt. Stretch center punch-hole around metal button to fasten.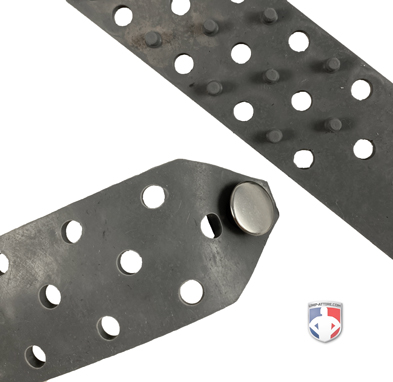 Pro: Most straight-forward and easiest to put in place.
Cons: Sweat may accumulate in this area. May roll over.
Full Product Video


PROBLEM: "PLATE UMPIRING IS WHEN I FIGHT MY SHIRT THE MOST. BASES ARE NO PROBLEM."

Plate-Pro Shirt Stays
Created by veteran and college umpire Paul Allmon, the Plate-Pro shirt stays are specifically designed to use the hardware of your shin guards, clipping the bottom anchor point to the D-Ring of the shin guard or using the 3-prong clip adapter. Gaiter clips then clamp the material of your shirt.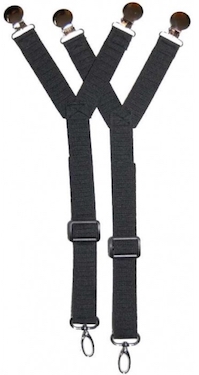 Pros: Only shirt stay specific for umpiring behind the plate. No leg irritation. No extra layer around the waist.

Con: Gaiter clips may let the shirt material slip. Requires additional step for plastic buckle shin guards. For plate umpiring only.
About the Author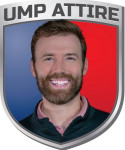 Marketing Specialist, HS & College Umpire Ty Unthank