U.S. HOLIDAY SHIPPING HELP: I'm on the Nice List, Will My Package Arrive in Time?
Dec 15th, 2018
We know your big question is "Will my order arrive in time for Christmas?"
Answer: Yes. You ARE on our nice list. Stay on it by reading below.
CHECK YOUR EXPECTED DELIVERY DATES AT CHECKOUT
The good thing is that all shipping options - paid and free - are calculated for you at checkout and given to you directly by our shipping carriers. This way, you know.
know we are shipping right away
When you order before 2:30pm ET on a business day and pay for shipping, WE SHIP IT! It doesn't matter if it's Christmas time or if we have a sales day that is double what is expected.
If you are eligible for and choose free shipping, we use our current order volume to determine whether to wait 1 or 2 days to ship your order. The delivery date quote at checkout accounts for this automatically abd adds 2 days to this the date for you (which means it may actually arrive 1 day earlier than the expected date quoted).
add 1 day of padding ON NON-GUARANTEED SERVIcEs just in case
The not-so-good news this Christmas season is that due to current heavy E-Commerce volume nationwide, less expensive UPS Ground and USPS Priority Mail & First Class options may take 1 additional day to get packages to you. If you are worried, UPS 2nd Day and Next Day Air are considered guaranteed options.
MORE details
I hope that helps. For more shipping information, visit Customer Service > Shipping.
Merry Christmas and thanks for your business.
Related Articles
About the Author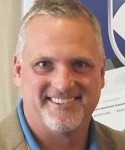 President Jim Kirk
Jim has a heart for sports officials and is a leading expert on umpire gear, safety and apparel. After playing baseball at Centre College, he worked as a high school umpire during the Elbeco shirt years. He became involved in E-Commerce while working on an MBA in the early 2000s and bought Ump-Attire.com in 2006. Jim is proud of Ump-Attire.com's success, staff and support for multiple groups including Minor League Baseball Umpires, Minor League Baseball Umpire Training Academy, the Wounded Warriors Umpire Academy and UMPS CARE, the charity of MLB umpires. He served on the UMPS CARE board of directors and was named their 2015 Ambassador Award recipient.