Which Umpire Shin Guards Do Umpire School Students Wear?
Feb 18th, 2016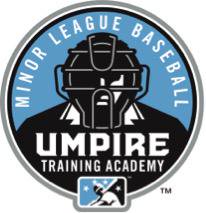 Last year, I wrote an article which shared that Wilson Umpire Chest Protectors dominated at The Umpire School (now called the MiLB Umpire Training Academy). In that article, I revealed that an overwhelming majority, 3 out of 4 students, wore a Wilson Gold or Platinum chest protector.
During the 2016 sesssion, I wanted to survey which umpire shin guards students were wearing. In brands, I still found an abundance of Wilson, 50%, but less so. Second most were Diamond styles at 16.5%.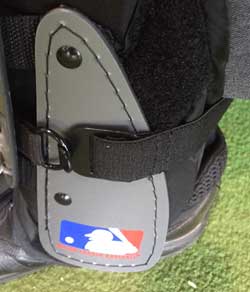 The Wilson Platinum umpire shin guards were by far the favorite choice of umpire school students, preferred almost 3 to 1 over the #2 Wilson Gold shin guard and almost 4x more than any other brand shin guard.
After Wilson and Diamond, there is a great deal of parity among styles and brands. Here are the percentages:
Wilson Platinum: 37%
Wilson Gold: 13%
Diamond UX and UXS: 10%
Diamond DLG-LITE: 5%
Force3 Ultimate: 4%
Honig's*: 4%

Douglas: 3%

DavisShins*: 2%

Diamond ix3: 1.5%

Schutt: 1.5%

MacGregor*: 1.5%

Pro Nine*: 1.5%

SSK: 1.5%

Various/unknown/catcher's: 10%
*Off-site links
A few disclaimers
First, I was not able to see one group for their cage work. Therefore, this survey counts for almost 80% of the students.
Second, by serving as official supplier, we provide opportunities for students to purchase umpire shin guards we carry before and during school. Therefore, shin guard products worn by MiLB UTA students are going to be biased to those we carry vs. the 5 above that we do not.
Related Articles
About the Author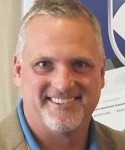 President Jim Kirk
Jim has a heart for sports officials and is a leading expert on umpire gear, safety and apparel. After playing baseball at Centre College, he worked as a high school umpire during the Elbeco shirt years. He became involved in E-Commerce while working on an MBA in the early 2000s and bought Ump-Attire.com in 2006. Jim is proud of Ump-Attire.com's success, staff and support for multiple groups including Minor League Baseball Umpires, Minor League Baseball Umpire Training Academy, the Wounded Warriors Umpire Academy and UMPS CARE, the charity of MLB umpires. He served on the UMPS CARE board of directors and was named their 2015 Ambassador Award recipient.