What Gear & Apparel is in Scott Kennedy's Umpire Equipment Bag
Mar 27th, 2018
Scott Kennedy who umpires in the SEC and ACC and travels during the season each weekend from Louisville to cities such as Miami, Pittsburgh and Baton Rouge. Let's open up his bag to see what umpire gear, apparel and accessories we'll find.
Mask



Force3 V2 Silver Defender Mask with Tan Pads
Chest Protector



Wilson MLB West Vest Platinum
With a bigger frame, he prefers Platinum over Gold.
Shin Guards



Force3 Ultimate Umpire Shin Guards
Plate Shoes



New Balance V3 MLB Black & White Low Cut

Base Shoes



Under Armour Ultimate Turf Trainers
Caps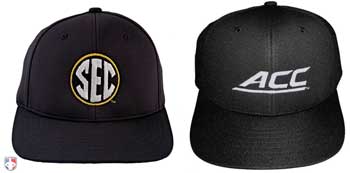 Richardson Pulse Performance - 6 Stitch
Shirts



Majestic MLB Umpire Shirts
Black with Grey
Sky Blue with Black



Smitty Major League Replica Long Sleeve
Black with Grey
Jackets



Smitty Major League Style Fleece Lined Full Zip
Black & White


Smitty Convertible
Black
"I don't bother with taking the sleeves on and off" so he keeps 2 - 1 with them on and other off.


Smitty Open Bottom Half Zip
Black & White
Worn Only When Working the Plate
Numbers



4" Precision-Cut Numbers
White on Black on White
Black on Polo Blue on White
Scott's number 25 is on his shirts and jackets.
Pants



Smitty Poly Spandex Charcoal Grey
Plate
Base
Quick tip: Scott says washing your pants after each game is unnecessary and shortens the life of the pants.
Belt



Boston Leather 1 3/4" Patent Leather Belt
Ball Bags



Force3 Dry-Lo Ball Bags
Scott prefers 2 ball bags - black to match shirts, jackets and caps.
Under Shirts



Under Armour HeatGear Short Sleeve Compression

Under Armour ColdGear Long Sleeve Compression

Tights



Under Armour Tights
HeatGear
ColdGear


Smitty Black Compression Shorts
Cup



Shock Doctor Core Jock with Bio-Flex Cup
Scott sticks with the basic cup and jock for must-have protection.
Uniform Shirt Stay



Hero's Pride Footloop Style Shirt Stay
Scott explains how these give his shirts give a military grade appearance here.
Sunglasses

Indicator



Markwort Oversized 3-Dial 3/2/2 Count
Plate Brush



Champro Plastic Plate Brush
Line Up Holder



Pro Grade Magnetic "Book" Style 6" Wallet
Pen



Red Zebra Rapid-Dry Gel Pen
Scott switched from a black sharpie this year after seeing the benefits of the Red Zebra Pen.
Gloves



Under Armour ColdGear Infrared Field Gloves
Scott says "white palm gloves have become the new standard for umpires as it's easier for partners to see counts and signals".
Stop Watch



Champro Stop Watch
Cap Liner



NoSweat Cap Liner
Shoe Laces



New Balance 63" Replacement Oval Laces
"Laces break. An umpire never leave home without extra shoelaces" Scott says.
Shoe Polish



Pedag Premium Shoe Polish
1 dollop per shoe with applicator before each game. See video.
Travel Bags



Force3 Mask Bag


Force3 Shoe Bags
Scott likes to keep his shoes from getting other things in his bag dirty.
Equipment Bag



Force3 Ultimate 32" Bag on Wheels
Video
CREW HOW-TO: Pack your Force3 Ultimate 32" Umpire Equipment Bag on Wheels
ACC/SEC Baseball Umpire, Scott Kennedy, takes you inside the locker room after a weekend series and shows you how to pack ALL of your umpire gear & apparel. The Force3 Ultimate 32" Umpire Equipment Bag is THE bag that Scott uses for his travels.
Related Articles
About the Author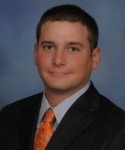 Marketing Assistant, Pro School Umpire Graduate Josh Mann
A native of Chicago, Josh graduated from the University of Arizona with degrees in Economy & Industry and Sports Management. He attended the Minor League Baseball Umpire Training Academy and Harry Wendelstedt Umpire School, umpired in the Frontier Professional Baseball League and worked in the Chicago Cubs Organization. Josh enjoys baseball, hockey, golf and spending time with his dog Wrigley.