Enforcing the New NCAA Speed Up Rule Requires Proper Timing
Dec 14th, 2017
This article has been updated since its original 2010 publication.
Used to hearing "Play Ball!" before baseball games? Now at the D1 NCAA level, you might start growing more accustomed to hearing "Hurry Up!".

In an effort to speed play, the NCAA Baseball Rules Committee has approved a 20-second limit between pitches with no runners on and a 90-second limit between innings for non-TV games (108 seconds for televised).

Implemented in tournament play last year, and now required for the 2011 regular season:
Pitchers who go over this time limit with no runners on base risk having a ball added to the count after a warning for a first offense,
Hitters who step out within 5 seconds of the clock expiring risk a strike after a warning for a first offense and;
The offending team of the between-innings limit risk having a ball or strike added as well.
Where in-field or on-stadium pitch clocks are not available, what's the lucky base umpire to do who has this responsibility? When 1-Mississippi, 2-Mississippi, etc won't do, would you consider one of these items?


Champro Stop Watch
Hand-held
Split 1 - 2 fast finish
1/100 second, 24 hour
Time-out/Time-in
12/24 hour time of day
$9.99
Video
OFFICIAL 2-MINUTE REVIEW: Champro Umpire / Referee Stop Watch
ACC/SEC Baseball Umpire, Scott Kennedy, takes you inside the locker room & gives you a closer look at the Champro Umpire/Referee Stop Watch. He also shows you how it operates & how he uses this very same stop watch in his games.
Related Articles
About the Author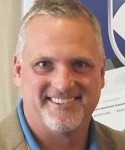 President Jim Kirk
Jim has had a passion for sports since he can remember. After playing baseball at Centre College, he worked as a high school umpire in Kentucky - during the Elbeco shirt years. He became involved in E-Commerce while working on an MBA in the early 2000s and bought Ump-Attire.com in 2006. Jim is proud of Ump-Attire.com's success, staff and sponsorship of various groups including Minor League Baseball Umpires, Minor League Baseball Umpire Training Academy and UMPS CARE, the charity of MLB umpires. He served on their board of directors and was named their 2015 Ambassador Award recipient.