All-Star Magnesium Umpire Mask Now in 3 Colors
Dec 7th, 2018

All-Star Magnesium Umpire Masks with LUC Pads
THE FRAME
No-weld magnesium provides superior strength and vibration dampening plus angular contours provide optimal deflection.
THE PADS
Bottom pad has interior layer of ABS plastic and extends past the frame for maximum protection where you need it most.

Video
OFFICIAL 2-MINUTE REVIEW: All-Star Black Magnesium Umpire Mask
Related Articles
About the Author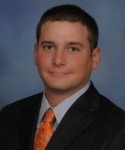 Marketing Assistant, Pro School Umpire Graduate Josh Mann
A native of Chicago, Josh graduated from the University of Arizona with degrees in Economy & Industry and Sports Management. He attended the Minor League Baseball Umpire Training Academy and Harry Wendelstedt Umpire School, umpired in the Frontier Professional Baseball League and worked in the Chicago Cubs Organization. Josh enjoys baseball, hockey, golf and spending time with his dog Wrigley.