UMPLIFE Weather-Tek Pro Ball Bag Featured in Referee Magazine
Jun 21st, 2023
Each month Referee Magazine features a product that is innovative for sports officials.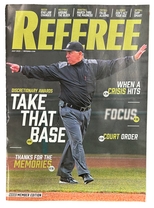 In the July 2023 Issue, Referee Magazine featured our exclusive UMPLIFE Weather-Tek Pro Ball Bag. Referee Magazine said,
"Are you tired of ball bags that are too small to carry multiple softballs and your lineup card holder and accessories? If so, the UMPLIFE Weather-Tek Pro Umpire Ball Bag is perfect. The ball bags securely hold up to five softballs and are made with reinforced, double-stitched, waterproof neoprene to support multiple game balls, as well as keep everything dry. The bags also have accessory pockets to hold your plate brush, indicator and writing utensils."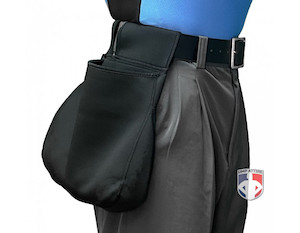 We are thankful to Referee Magazine for highlighting this innovative design that better serves umpires.
If you're a subscriber to Referee Magazine, you'll find the complete feature on page 59.

Not a subscriber? We highly recommend it. Sign up today here.

About the Author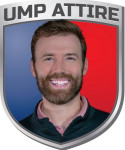 Marketing Specialist, HS & College Umpire Ty Unthank