Trending Basketball Referee Gear & Apparel
Jan 26th, 2022
Basketball referees hitting the hardwood this season have revealed this season's uniform trends.
WHISTLES
Webster's defines Classic as "serving as a standard of excellence".

The standard, and most popular, whistle is the Fox 40 Classic Whistle with Cushioned Mouth Grip (CMG). Fox 40 added to that excellence with a new all-black cushioned mouth guard that hides bite marks better than the original clear CMG, thus making it even more popular this season.
"What can you say, it's a Fox 40. The best."
Scott J. | Dallas, NC
January 27, 2022


COVID-19 PROTECTION
Sports officials continue to consider COVID-19 protection when officiating by choice or requirement.

The Tri-Layer Whistle Mask by Fox 40 has consistently remained the go-to mask solution for basketball officials due to the ease of maintaining and blowing a whistle while wearing and in hanging the mask around your neck when not wearing.


"Was a little difficult to wear at first but once figured out how to secure it I have had no trouble. Stays in place well. Can breathe through."
Michael B. | Antioch, IL
January 11, 2022

SHIRTS
Associations across the country have been following the NCAA since '19, opting for the Smitty Body Flex Referee Shirts with raglan style shoulder and side panels.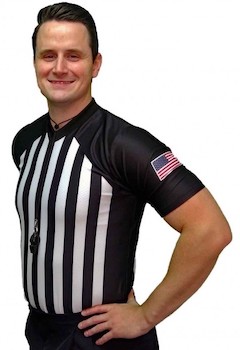 "Lightweight and breathable. I wish my association would have went to this shirt even sooner."
Evan M. | Puyallup, WA


Pants
Referees prefered pleated pants over flat front pants, 2 - 1.

A relaxed, roomy waistline, tapering off through the leg, Smitty Performance 4-Way Stretch Pants with pleats and slash pockets are trending for referees.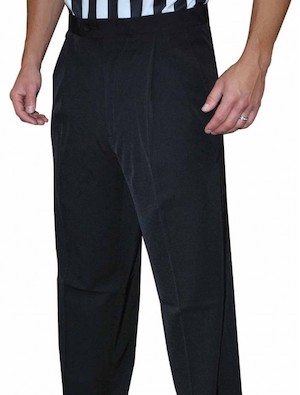 "Tapered fit is great. No baggy seat, lightweight and comfortable. Best referee pants made."
Thomas D. | McAlester, OK
December 28, 2021


Feet
Comfort is always a concern for referees when their feet hit the hardwood.

Force3 Ultimate Umpire / Referee Socks were the choice of more basketball officials this season than ever before due to a combination of an over-the-calf length with moisture-wicking, comfortable compression.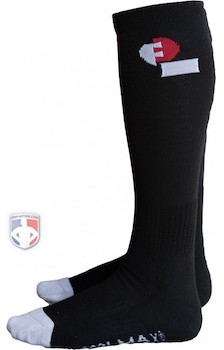 "Really good compression socks. I'm using them in basketball and will also be using them in baseball/softball. They're comfortable and moisture wicking."
Anthony C. | Portland, MI
January 3, 2022


your turn
What products have you enjoyed for in your contests? Tell us in the comments below.
Related Articles
About the Author
Supplier Relationship Manager, Customer Service Specialist, Former Basketball Referee Hunter Fry
Hunter serves as our Supplier Relationship Manager and Customer Service Specialist. He has a bachelor's degree in sports management from Eastern Kentucky University and served a 6-month internship at Historic Dodgertown. Hunter is a former high school basketball official.