The Dish Duster
Apr 1st, 2023
Tired of bending over to brush the plate off? And when you do start to swipe, you find the grounds crew has freshly spray painted the dish and your plate brush has now become a paint brush? Put down the brush Picasso, and turn on your DISH DUSTER!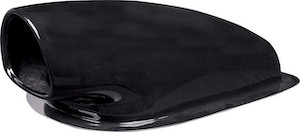 Expected on the market this summer at $157.99, the Dish Duster is a shatter-proof carbon fiber air-funnel which attaches to the toe box of your favorite umpiring shoes via 3M Double-sided tape. The Dish Duster's high-powered miniature wind turbine makes your home plate housekeeping a breeze.
How does the Dish Duster work?



Air is pulled into the Dish Duster through the backside of the cone by a whisper-quite miniature motor, spinning fan blades at 800 rounds per second, up to 1200 rounds per second. The air exits through the front of the cone at 30 - 70mph in the direction of where ever your shoe is pointed.
Multiple Air Speeds
Clean the plate or bases in an instant, increasing pace of play with 3 air speed settings controlled by a wireless remote fob. Low, mid, or maximum settings can clear a light dusting or when the plate is completely covered after a close slide and swipe tag.
The Dish Duster and remote fob are rechargeable by microUSB port.
Fits all shoe styles
The Dish Duster will fit all brands and styles of plate and base umpire shoes.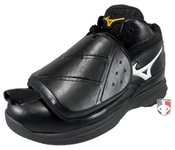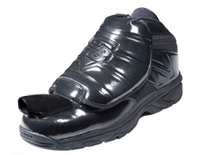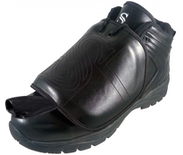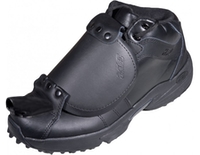 If you're interested in testing the Dish Duster, please email producttesting@ump-attire.com.
"As the number of responsibilities umpires continues to increase, like trip recording and keeping the Action Clock, this makes the responsibility of home plate tidiness much easier." said Ump Attire Marketing Specialist & Collegiate Umpire Ty Unthank.
The Dish Duster is the solution everyone in the game appreciates. A clean home plate, is a happy home plate!

If you're still reading...Happy April Fools Days!
About the Author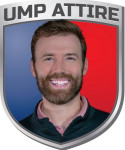 Marketing Specialist, HS & College Umpire Ty Unthank