Diamond Pewter Grey iX3 Aluminum Umpire Mask with Quik-Dry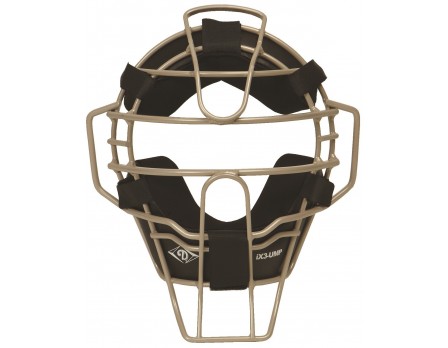 Hover for
larger image
Product Video
OFFICIAL 2-MINUTE REVIEW: DIAMOND BIG LEAGUE & IX3 UMPIRE MASKS (DFM-UMP & DFM)
SEC & ACC Baseball Umpire, Scott Kennedy, gives you an "up close" look and description for the Diamond Big League & iX3 Umpire Masks.
Questions About This Product
Q:
What is the difference between the Diamond iX3 and the Diamond Big league umpire mask?
– Daryl Rogers
A:

There are two noticable differences between the Diamond iX3 and the Diamond Big League umpire mask. The first being iX3 masks come with moisture wicking quik-dry padding where the Big League features full-grain leather padding. The second difference is the Big League mask frames have a unique matte finish where the iX3 frames have a standard finish.

– Paul Hugues
Vice-President, Director of Operations & Purchasing
---
Q:
I have a Diamond iX3-UMP face mask. Currently my pads are 3 years old. Where can I find replacement pads? I love this mask.
– Tim Duffy
A:

I am happy to hear you love your iX3 umpire mask Tim. All of the replacement pads we offer can be found under the "Replacement Pads and Straps" link. While we do not offer the original Diamond pads that come with the iX3, many umpires use the Team Wendy umpire replacement pads with this mask. However, all of the replacement pads offered will fit this mask except the Force3 replacement pads which are specifically designed for the V2 Defender Mask.

– Josh Mann
Marketing Assistant, Pro School Umpire Graduate
---
Q:
How can I wash mask pads effectively. I just washed them recently, and apparently the cloth stretched, and the padding became more flabby. In any case, do you have any method to return to normal?
– Carlos Valenzuela
A:
Yikes. Hate to hear that. You definitely do not want to submerge your umpire mask pads in water or wash them in the washing machine or dishwasher. Best practice is to wipe your umpire mask pads with a damp cloth after use. Mild soap and water can also be used. Febreze or Lysol can be sprayed on the pads to freshen them up. You're probably better off replacing the masks pads, which you should do every one or two seasons anyway. I'll send you a coupon code by email to save you money on your next set with some specific mask pad replacement suggestions.
– Josh Mann
Marketing Assistant, Pro School Umpire Graduate
Customer Reviews
Average:
August 16, 2018
Like wearing nothing at all. Super light and vision is GREAT. Pads seem thin but took a shot second game and surprised how well they absorbed contact.
August 8, 2018
This is a great, inexpensive umpire mask. It is so lightweight you barely feel it when wearing it. The coloring is a little different but that makes it a little unique. As others have said, the mask pads aren't the greatest. I ended up going with the Diamond Silver Big League Aluminum with Leather mask but this would have been my #2.
Robert G.
Jefferson City, MO
July 2, 2018
This is a great umpire mask! It's very light weight, and comfortable. Easy on and off even with my 6-stitch hats. The quick-dry pads really absorb the shock of a foul ball, and keep the sweat away from my face. The bars in front are spaced to give a large viewing area. The color is the actual color of the metal. No paint to crack and peel off like my Wilson mask did. I always recommend this mask to the newer umpires in our association who are wanting to invest in a high-quality mask.
Articles Related To This Product
These products are our recommendations for you as a brand new umpire looking to make the initial investment to start your umpire career.
Umpires Call It: Summer's #Trending Items are New Balance Shoes, Aluminum Frame Masks, High End Chest Protectors, Lightweight Shin Guards, Smitty Self-Collared Shirts and Charcoal Pants, Memory Foam Replacement Pads, Protective Tights, Pro Grade Wallets and More.
Baseball and softball umpires chime in on their favorite features of today's umpire face masks.
WARNING: Participants in any sports activity assume risk of injury. This equipment may be used to help aid in preventing or reducing the extent of injury. No equipment can guarantee umpire or player safety from injury during participation, and use of this equipment carries no such guarantee. Do not use any umpire equipment that is damaged in any way.