Umpire Camp Uniform Checklist: 7 Tips & Products to Make Your Best Impression
Oct 5th, 2022
Attending an umpire camp or clinic this fall? Let's go down the head-to-toe uniform checklist to present yourself as best as possible.
1) Inspect your mask harness

Is the elastic stretched out?
Are the sides wavy like bacon?
Wrapped in electrical tape?

If you're saying yes, it might be time to consider replacing your harness. Any harness will do. Match your mask brand or try something new, all will work.
Video: Replacing Your Umpire Mask Harness
Products: Mask Replacement Harnesses
2) IMPROVE YOUR MASK APPEARANCE
New harness or not, trim or tuck its nylon straps to give your mask a clean and organized look.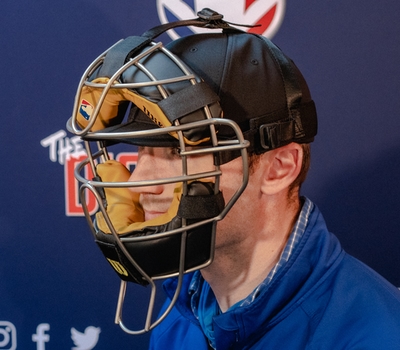 Video: Improving Your Mask Appearance

3) Clean your caps




Hand wash your umpire cap with mild soap & water or run it through the dishwasher. Yes, you can do that as long as you have your cap in a product made for that. Do both for the cleanest look.
Video: Crew How-To: Ballcap Buddy Liquid Cap Wash
Products: Cap Washing Solutions

4) ADJUST your chest protector For a snug FIT



Don't be the umpire constantly adjusting & lifting his or her sagging chest protector. It will surely draw unnecessary attention of your evaluators and serve as an uneeded distraction for yourself.
Adjust your straps so your umpire chest protector fits "high & tight". High means just over your collar bone. Tight means snug and unmovable against your body.
Video: Adjusting Your Umpire Chest Protector
Products: Chest Protector Replacement Harnesses
5) Keep a clean waistline



Accomplish a clean tucked shirt that doesn't ride up out of your waistband provides a slimming profile and perception of professionalism with shirt stays.
6) Press your pants



Having a clean pressed uniform will grant the perception, "that umpire is sharp, they care about their uniform". Creases that could cut an argumentative coach was my goal when ironing a pant leg, a crease you could see from the left field stands.
Video: Pressing and Ironing Your Umpire & Referee Pants
7) Clean & Polish your shoes



Shoes may be the pièce de résistance to an umpires uniform. In a recent poll of 114 umpires, 43% said "shoe shine" was the how they judged their peers uniform. Be the envy of camp when you lace up.
Scrub with the Shoe Shampoo to provide a clean base, then treat with Pedag brand polish and the Shine Sponge for an impressive reflection.

Videos: Cleaning & Polishing Umpire & Referee Shoes
Cleaning with Restore Shoe Shampoo
Products: Shoe Care

UMPIRE CAMP SCHEDULE
Now you're ready! Go make an impresssion at one of the upcoming umpire camps & clinics (see our complete list).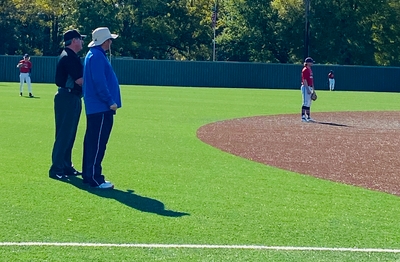 About the Author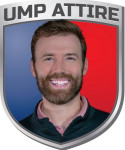 Marketing Specialist, HS & College Umpire Ty Unthank