Smitty Comfortech Cushion Technology Shoe Insoles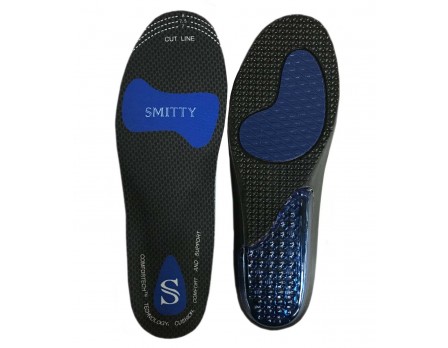 Hover for
larger image
Official Reviews
March 31, 2021
Good Leather? Good Soles? Shoes feel brand new with these insoles either added or used to replace previous insoles!
March 26, 2021
I thought these would be great in my shoes but they're actually too thick! I put them in my plate shoes (which was difficult to do because of the grip on the bottom of the inserts) and after wearing them for just one game, I had a blister on the top of my toe. I'd never had that happen before so thought it was a fluke. I wore them for 2 more games that week and the blister got worse. I took them out and haven't had a problem since. Turns out the inserts are so thick they push my feet up against the top of my shoe causing the blister.
March 14, 2021
Turned uncomfortable shoes into the right tool for the job with just a simple fix, using this superior insert.
Questions About This Product
Be the first to ask a question about this product!