Force3 Oversized Laundry Bag with Shoulder Strap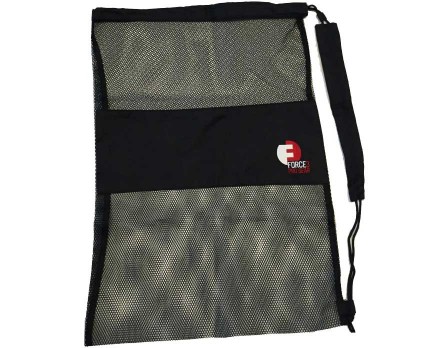 Hover for
larger image
Official Reviews
December 19, 2020
This is the bag I've been waiting for! I've bought several light-duty mesh bags on Amazon and other places but this bag is the real deal and includes a handy dandy shoulder strap. Makes it easy to carry my wet/sweaty gear back to the vehicle.
December 20, 2018
Great laundry bag, a little bigger than expected but that turns out to be a good thing for those weekend baseball tourneys where uniform changes can be many. Will help organize my stuff and even let em' air out a bit before they go into the wash!
July 6, 2018
Very useful piece of gear. I used to carry one of those collapsible mesh clothes hampers, which folded down to ft in my bag easily, but made for an extra "full bag" to carry away from games. This mesh carry bag not only fits in my gear bag with no extra bulk, but I can carry it out of the locker room on my shoulder, effectively leaving me with nothing else to carry in my hands while keeping my sweaty clothes out of my gear bag.
Questions About This Product
Be the first to ask a question about this product!
Articles Related To This Product
Love Force3 umpire protective gear? Join the 'Finally Force3' Facebook Group today!