Why are Referee Penalty Flags Gold or Yellow?
Jul 31st, 2015
When you think football referee, you think only in colors of black and white. But these days a football referee is quite colorful when you take a closer look.
Fans often see some blue, gold and sometimes pink.
What many casual observers don't know is "that blue thing" tucked into a referee's belt is a throw down bag used for the purpose of marking various spots on the field.
And while most recognize that gold is the penalty flag color (or pink in October for breast cancer awareness), most don't know that the penalty flag color was white 50 years ago and the reason behind the change.
Read this NBC Sports article to find out.
Related Articles
About the Author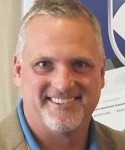 President Jim Kirk
Jim has a heart for sports officials and is a leading expert on umpire gear, safety and apparel. After playing baseball at Centre College, he worked as a high school umpire during the Elbeco shirt years. He became involved in E-Commerce while working on an MBA in the early 2000s and bought Ump-Attire.com in 2006. Jim is proud of Ump-Attire.com's success, staff and support for multiple groups including Minor League Baseball Umpires, Minor League Baseball Umpire Training Academy, the Wounded Warriors Umpire Academy and UMPS CARE, the charity of MLB umpires. He served on the UMPS CARE board of directors and was named their 2015 Ambassador Award recipient.