Baseball Umpire Equipment
Find The Best Selection Of Name-brand Baseball & Softball Umpire Uniforms, Equipment, Shoes & Apparel At Your Level - College, High School, Youth & MLB.
We Are The #1 Online Choice Of Baseball & Fastpitch Umpires Worldwide Since 1997. We Make It Easiest To Shop For Protective Gear, Shirts, Pants, Jackets, Caps & More With The Most Reviews, Videos, Real-time Inventory & Expected Delivery Dates, FREE Shipping Offer & FREE No-hassle Returns On Everything*.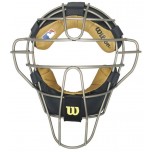 Cody T., Cupertino, CA
Despite the price point, this mask is extremely durable. Going on my fifth season with it the frame has held up extremely well despite taking several direct impacts. Just remember to replace pads after a couple of seasons because they are very important for your safety! Plus the fact that the frame is super light weight is absolutely amazing and helps with long games without snapping my neck from the weight alone. If you are looking for a titanium mask, high recommendations.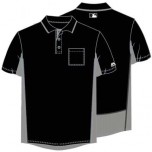 Kevin V., Old Bridge, NJ
Great looking and very comfortable.. Looks very professional...