Baseball & Softball Umpire Equipment
Find The Best Selection Of Name-brand Baseball & Softball Umpire Uniforms, Equipment, Shoes & Apparel At Your Level - College, High School, Youth & MLB.
We Are The #1 Online Choice Of Baseball & Fastpitch Umpires Worldwide Since 1997. We Make It Easiest To Shop For Protective Gear, Shirts, Pants, Jackets, Caps & More With The Most Reviews, Videos, Real-time Inventory & Expected Delivery Dates, FREE Shipping Offer & FREE No-hassle Returns On Everything*.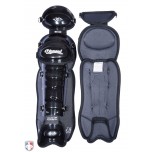 Marc L. Kelley, Allegan, Michigan
Excellent shin guards. No irritation, light weight and moves easily. These guards have a large enough knee area and a floating knee so you don't need to be concerned about them staying exactly put. The backing dries quickly and the exterior nylon cleans off nicely. I recommend!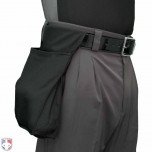 Benjamin B., Brooklyn, NY
This ball bag shrunk after the first wash. However, you can still sit 6-8 baseballs comfortably. Highly recommended ball bag coming from a 150+ games/yr umpire.