Baseball & Softball Umpire Equipment
Find The Best Selection Of Name-brand Baseball & Softball Umpire Uniforms, Equipment, Shoes & Apparel At Your Level - College, High School, Youth & MLB.
We Are The #1 Online Choice Of Baseball & Fastpitch Umpires Worldwide Since 1997. We Make It Easiest To Shop For Protective Gear, Shirts, Pants, Jackets, Caps & More With The Most Reviews, Videos, Real-time Inventory & Expected Delivery Dates, FREE Shipping Offer & FREE No-hassle Returns On Everything*.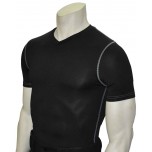 Patrick D., Taylor, PA
I'd maybe size up because the shirts run tight, but they are very comfortable and wick any moisture away.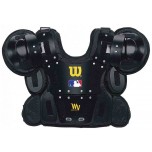 Terry W., Montgomery, AL
Phenomenal umpire chest protector! My first day wearing it, I took a high 60's(mph) softball to the sternum area and the West Vest logo is now imprinted on the inside of my shirt and will not come out, but never felt a thing! Overall fit is well. Perfect for anyone with a big neck. I wear a size 19 in the neck of a dress shirt and do not have a problem with this product rubbing my neck area.