Baseball Umpire Equipment
Find The Best Selection Of Name-brand Baseball & Softball Umpire Uniforms, Equipment, Shoes & Apparel At Your Level - College, High School, Youth & MLB.
We Are The #1 Online Choice Of Baseball & Fastpitch Umpires Worldwide Since 1997. We Make It Easiest To Shop For Protective Gear, Shirts, Pants, Jackets, Caps & More With The Most Reviews, Videos, Real-time Inventory & Expected Delivery Dates, FREE Shipping Offer & FREE No-hassle Returns On Everything*.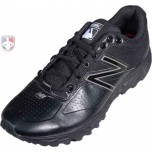 Brandon H., Sevierville, TN
Extremely comfortable. These base shoes look great and help add style and professionalism to any umpire. Having the same equipment that MLB umpires wear makes a difference to me. I find myself looking at what some other umpires wear, and it's laughable. I take this seriously, and your equipment, no matter the task is as important as your knowledge of the game. Great product.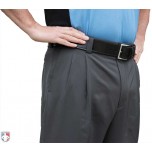 Mitchell T., Lansing, MI
Love these umpire pants! They are lightweight, and they look just as professional as their poly-wool counterparts. I won't buy another pair of pants as long as these are an option.