Baseball & Softball Umpire Equipment
Find The Best Selection Of Name-brand Baseball & Softball Umpire Uniforms, Equipment, Shoes & Apparel At Your Level - College, High School, Youth & MLB.
We Are The #1 Online Choice Of Baseball & Fastpitch Umpires Worldwide Since 1997. We Make It Easiest To Shop For Protective Gear, Shirts, Pants, Jackets, Caps & More With The Most Reviews, Videos, Real-time Inventory & Expected Delivery Dates, FREE Shipping Offer & FREE No-hassle Returns On Everything*.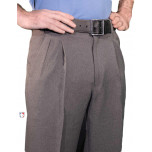 Christopher C., Rollinsford, NH
I had one pair, ordered two more. Fit great, just make sure you get them hemmed. They are long pants. I love the stretch. I just wish umpire pants were more button than slide. FIT VERY WELL!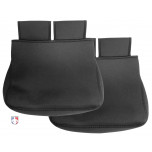 Arnold C., Weslaco, TX
Best ball bag on the market. If you have any complaints about them then go kick rocks. I can easily put my hand inside and get a new baseball out the bag without any issues.