Smitty Fold-Em Travel System Featured In Referee Magazine
Jun 22nd, 2021
Each month Referee Magazine features a product that is innovative for sports officials.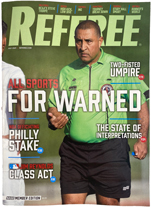 In the July 2021 Issue, Referee Magazine featured the Smitty Fold-Em Travel System. Referee Magazine said,
"Keep your uniform neatly folded in your gear bag with this innovative travel system. Instead of leaving your clothes sitting in your car on hangers and exposed to the sunlight, which causes fading, neatly fold them into this system and place them inside your gear bag. This way, everything is always in one place, it is easier to carry to and from the locker room and your pants and shirts will stay the color they are supposed to be. This system will hold three shorts or two pairs of pants and comes with an instructional folding board."
We were delighted to see this product featured as it is a great addition to your officials bag. A product that can protect your garments and minimize wrinkles.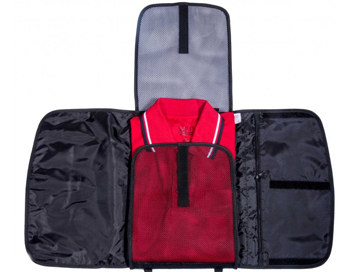 Grab Yours Today!

If you're a subscriber to Referee Magazine, you'll find the complete feature on page 27.

Not a subscriber? We highly recommend it. Sign up today here.

About the Author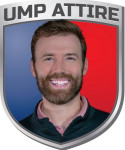 Marketing Specialist, HS & College Umpire Ty Unthank