Baseball & Softball Umpire Equipment
Find The Best Selection Of Name-brand Baseball & Softball Umpire Uniforms, Equipment, Shoes & Apparel At Your Level - College, High School, Youth & MLB.
We Are The #1 Online Choice Of Baseball & Fastpitch Umpires Worldwide Since 1997. We Make It Easiest To Shop For Protective Gear, Shirts, Pants, Jackets, Caps & More With The Most Reviews, Videos, Real-time Inventory & Expected Delivery Dates, FREE Shipping Offer & FREE No-hassle Returns On Everything*.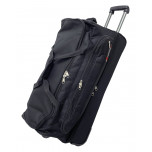 Jeffery C., Monroe, LA
This Force3 equipment bag is very big and has plenty of room to hold all of my umpire gear. And the price is very affordable!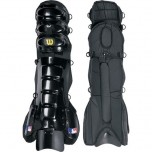 Chuck Stiefken , Highland, California
Received my Gold chest protector and West top line shin guards last Friday. Worked 13 innings behind the dish today and I am absolutely blown away by this gear. I had been using Honigs top shin guards and West platinum but decided to treat myself when it was time for replacement. Wish I'd made the change years ago. I've never felt more secure and had gear that fit so well. This stuff just doesn't move around once it's on. Glad I spent the extra bucks.