Smitty Pro Knit Umpire Shirt - Navy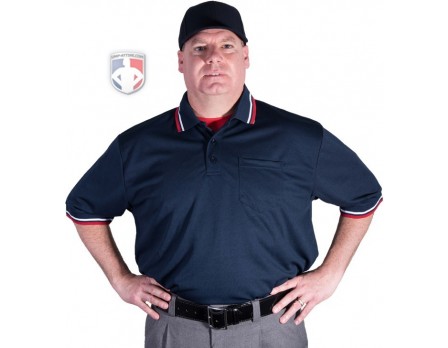 Hover for
larger image
Customer Reviews
Average:
March 22, 2016
Good second umpire shirt for those days when you don't want the weather to mess up your first line attire.
May 20, 2015
I ordered my Smitty Ump shirt in the morning and had it the next day. Very fast shipping. However, going by what other people said I ordered the shirt the same as what I wore and it fit just right, the problem was that it wouldn't fit over my chest protector. I had to re-order and send the other one back. I don't consider this to be Ump-Attire.com's fault.
June 18, 2014
Love the Smitty shirts, much lighter and cooler than other brands I have used in the past. If they last for many seasons is yet to determined!
Bill McCracken
Charlottesville, VA
February 19, 2013
Great Value. Looks good. Check sizing closely. I normally wear Large shirts sized for plate, had to bump down to Medium this year for this brand.
Randy Moore
Louisville, Kentucky
March 1, 2012
Very comfortable fit and great price!
Product Blog Posts
Learn the secret about what's available to keep your umpire and referee shirts tucked in with that crisp, tight military appearance of authority.
Find out how fellow umpires and referees keep their shirts in top shape all season long.