The Umpire School and Umpire-Empire Team Up!
Jun 20th, 2013
The Umpire School was started by the PBUC just a few years back but has quickly grown to be a well respected Umpire Schools. Umpire-Empire is one of the leading online resources for Umpires and Umpire Associations. It seems only right these two should align! And that they did earlier this month
The Umpire School is now the Preferred Umpire School of Umpire-Empire which had previously alighed with another school. It's funny, but a few years back when thinking about the business and players involved, I had the thought these two should join together. It seemed like a good fit - both positive companies, promoting amateur umpires. With this in mind, I made a point of introducing the key players at each company to each other. It just took them a little longer to figure it and come to the same conclusion! You could say I was the match-maker.
The TUS Executive Director, Justin Klemm, had this to say about the new relationship, "We look forward to growing our relationship with the umpiring community and this partnership with Umpire-Empire.com is an enormous step towards that goal...Our approach will be constructive and educational in nature and we look forward to being one of the many resources that Umpire-Empire offers to its members."
Warren Workman, owner of Umpire-Empire, added, "We believe this relationship will benefit not only the members of Umpire-Empire.com, but the amateur baseball umpiring community as a whole. We are thrilled that Umpire-Empire.com can be a part of The Umpire School's efforts to reach out to and engage with amateur umpires and look forward to working together with The Umpire School to build a long-lasting relationship."
We at Ump-Attire.com are pleased to be supportors of both organizations and look forward to our continued involvement at The Umpire School as well as with Umpire-Empire. Great resources coming together can only lead to better opportunities, knowledge and benefits for all of you in the profession of umpiring.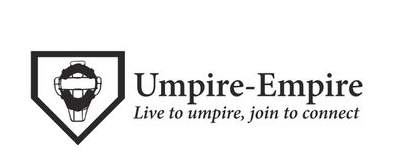 Related Articles
About the Author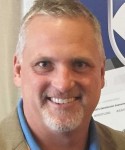 President/CEO of Score 451 Sports, LLC and Ump-Attire.com Jim Kirk
Jim is an avid fan of sports and sports officials everywhere. He is a former high school umpire and college baseball player. He got involved in E-Commerce while working on an MBA and bought Ump-Attire.com in 2006. He serves on the board of directors of UMPS CARE, the charity of MLB umpires, where he was named the 2015 Ambassador Award recipient, coaches youth baseball, was named to his high school's All-Century baseball team and is proud of his company's sponsorship of Minor League Baseball Umpires and Minor League Baseball Umpire Training Academy.