Volleyball Referee Equipment
Find The Best Selection Of Volleyball Referee Uniforms, Shoes, Equipment And Apparel.
We Make It Easy To Shop With Real-time Inventory, Expected Delivery Dates, A FREE Shipping Offer And FREE No-hassle Returns On Everything* Including Shirts, Pants, Bags, Uniforms, Gear And Other Attire.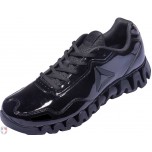 KansasRef1, Overland Park, KS
Ump-Attire.com customer service was great - very helpful answering questions and even providing a coupon. Regarding the shoe itself - This is the second generation of the Zig Ref shoe. While I think it is acceptable, it rates lower in my opinion than the original. The width is narrower and the ankle/heel cutout is lower. The original shoe was a "deeper" fit and snugged your foot better. This one is very shallow as you put your foot into it. This feels less stable as you are running on the court. They did seem to fix the problem with the inserts in the sole popping loose and having to be "Shoe Goo" back in place.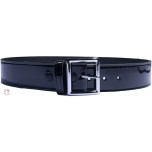 Mark D., Camden, DE
Great belt for officials. Professional look. Highly recommend, however recommend ordering only 1 size above waist not 2 sizes.