Football Referee Equipment
Find Quality Brand-name Football Referee Uniforms, Equipment, Shoes And Apparel.
Ump-Attire.com, The #1 Online Destination For Officials' Sporting Goods, Has Everything You Need Including Shirts, Pants, Caps, Whistles, Flags, Bags, Down Indicators, And Attire.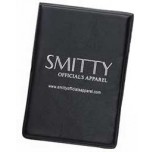 Bob Hernandez
I really like this product. It fits nicely in my shirt pocket and I hardly know it's there.

Scott W., Valrico, FLORIDA
Comfortable wear, pants wick away sweat and the cup pouch moves too much. It's best to wear supporter in addition to the compression pants. Wish they were a little cheaper.