Football Referee Equipment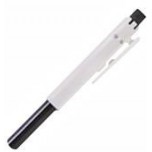 Marc L. Kelley, Allegan, Michigan
Decent little pencil – especially for the price. These things are hard to find. I prefer the classic 'bullet pencil' but they're nearly impossible to find and the clip holds on these better than the old metal clips on the bullet.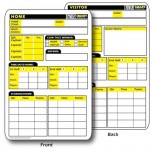 Jim K., Marinette, WI
Outstanding game record sheet. Allows for you to list everything you need for the game. I bought one for each member of our crew so we can have the same data for our game reviews. I highly recommend this and the delayed game record sheet too.