Football Referee Equipment
Find Quality Brand-name Football Referee Uniforms, Equipment, Shoes And Apparel.
Ump-Attire.com, The #1 Online Destination For Officials' Sporting Goods, Has Everything You Need Including Shirts, Pants, Caps, Whistles, Flags, Bags, Down Indicators, And Attire.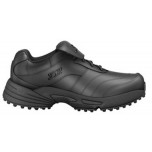 Clint Latimer
The shoe is a very good product. They are comfortable to wear for hours on both natural and plastic turf fields. The pricing is reasonable. Would like to see some of the technology this company uses in its athletic shoes make its way to the umpire shoes line. The shoe is easy to keep clean though I would prefer a patent leather version.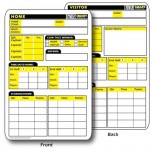 Chad F., Bastrop, LA
Great game card. Easy to navigate with the highlighted areas!!