Football Referee Equipment
Find Quality Brand-name Football Referee Uniforms, Equipment, Shoes And Apparel.
Ump-Attire.com, The #1 Online Destination For Officials' Sporting Goods, Has Everything You Need Including Shirts, Pants, Caps, Whistles, Flags, Bags, Down Indicators, And Attire.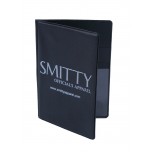 Troy W., Wasilla , AK
The book style wallet is great, keeps game cards ready for easy excess.

Laurie Jordan
The ZX4 is a great shirt. I really love it. I hope you will be able to get one with long sleeves and perhaps one with a liner for wind and rain. The sizing is perfect and the pocket is in the right place.