Football Referee Equipment
Find Quality Brand-name Football Referee Uniforms, Equipment, Shoes And Apparel.
Ump-Attire.com, The #1 Online Destination For Officials' Sporting Goods, Has Everything You Need Including Shirts, Pants, Caps, Whistles, Flags, Bags, Down Indicators, And Attire.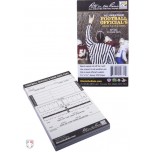 Tom Zwilling, South Carolina Football Officials Association
I have been a high school football official for over 11 years. In that time, I've been plagued with paper score cards that fall apart and grungy plastic ones that I can't read after the game. This frustration lead me to contact the J. L. Darling Corporation, makers of "Rite in the Rain" all-weather writing paper. Over the past couple of months, I, along with many other officials giving their input, have worked to develope the "Perfect Score Card". It has all the information on it an official would need and none that he wouldn't. It's printed on a heavyweight version of the "Rite in the Rain" paper so it's thick enough to use without a backer card and weather resistant so rain and sweat won't turn it to mush during the match. I strongly encourage you to offer this great new product to guys like me who are eager for something better!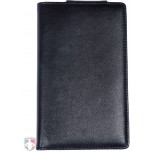 Jeffrey C., Valley Stream, NY
The magnetic lineup card holder works for me as I wear 2 ball bags. Baseballs go in one and the lineup card holder goes in the other. Car keys are also in the left side bag. I am a "righty."