Football Referee Equipment
Find Quality Brand-name Football Referee Uniforms, Equipment, Shoes And Apparel.
Ump-Attire.com, The #1 Online Destination For Officials' Sporting Goods, Has Everything You Need Including Shirts, Pants, Caps, Whistles, Flags, Bags, Down Indicators, And Attire.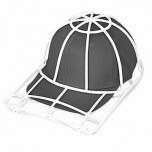 Larry M., Rifle, CO
Have owned these in the past and absolutely love it! Does a great job of protecting hat shape! I highly recommend this product!
Evans, Illinois
I use this product for baseball and football officiating when the weather is cold or windy. I would have given this 5 stars without the fact that the neck extension is a bit short and pops out from my mock turtle neck shirt when moving. I hope they remake this product with a longer neck, but even with this being said it's still a great product that does the job while being semi-versatile.