Football Referee Equipment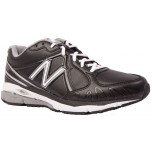 Aaron C., LeMars, IA
Great shoe. Light weight, easy to clean, wider than the other NB offering, and look great / professional. Not as much traction as the MU950 but a top tier shoe to be sure.

Bud Mathews, Escondido CA
Tried these socks out yesterday on the plate. Good fit, they stayed up, and my feet didn't feel as beat up as they usually do. So I assume by being cooler and drier, it helped with my foot comfort.