Football Referee Equipment
Find Quality Brand-name Football Referee Uniforms, Equipment, Shoes And Apparel.
Ump-Attire.com, The #1 Online Destination For Officials' Sporting Goods, Has Everything You Need Including Shirts, Pants, Caps, Whistles, Flags, Bags, Down Indicators, And Attire.
Greg W., Shelby, 0
Great product! Bought one of these a couple years ago to use during varsity contests. Cannot find them at any other officials stores around here! Works great and I am going to get another one for this year.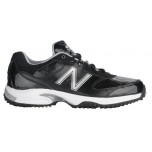 Jamie H., Creighton, PA
Outstanding shoe. I have very flat and wide feet. Comfortable shoes are hard to find but, these NB's fit the bill. I also have them in black.