Football Referee Equipment
Find Quality Brand-name Football Referee Uniforms, Equipment, Shoes And Apparel.
Ump-Attire.com, The #1 Online Destination For Officials' Sporting Goods, Has Everything You Need Including Shirts, Pants, Caps, Whistles, Flags, Bags, Down Indicators, And Attire.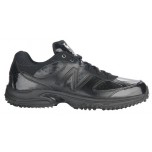 Jamie H., Creighton, PA
I have these in the white trim too. I have very flat and wide feet. Comfortable shoes are hard to find but, these NB's are very comfortable!!!

Ira Yorn
I was pleasantly surprised with the knickers. I found them very comfortable, and easy to wash. The fit was also excellent. I would buy them again.