Wrestling Referee Equipment
Find Quality Brand-name Wrestling Referee Uniforms, Shoes, Equipment And Apparel.
Ump-Attire.com, The #1 Online Destination For Officials' Sporting Goods, Has Everything You Need Including Shirts, Pants, Jackets, Bags, Flip Disks And Other Attire.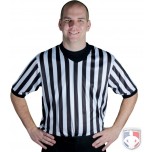 Todd Rapier
I ordered this jersey a while back and it the single best jersey I have ever owned. I like the long tails, it looks great and it breathes very well. I also like that the lanyard loop is solid and strong. I will be ordering another very soon.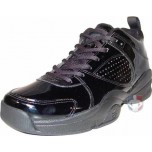 Terry Nielsen , Harlan, Iowa
I purchased these shoes in 2009 and now have worn them for 2 seasons of officiating. They are a wonderful shoe with a great fit and excellent stability. I would highly recommend these shoes to all officials who want a quality shoe that will with stand many years of play. Great product and great shoe!