Wrestling Referee Equipment
Find Quality Brand-name Wrestling Referee Uniforms, Shoes, Equipment And Apparel.
Ump-Attire.com, The #1 Online Destination For Officials' Sporting Goods, Has Everything You Need Including Shirts, Pants, Jackets, Bags, Flip Disks And Other Attire.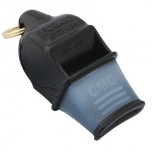 Mark F., Defiance, OH
In an arena full of screaming fans, they will have no doubt when this whistle is blown. I love using this, especially in packed gymnasiums!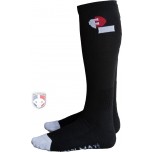 Eric O., Draper, UT
Can't imagine a better sock! First day I wore them I did 6 games over 12 hours and 7 games over 15 hours the next day. Exhausting. I was impressed my feet held up so well and I give a lot of that credit to these socks. I really like how they're thicker in the foot and lighter weight on the calf. They go all the way to the knee so my shin guard straps don't chafe.