Wrestling Referee Equipment
Find Quality Brand-name Wrestling Referee Uniforms, Shoes, Equipment And Apparel.
Ump-Attire.com, The #1 Online Destination For Officials' Sporting Goods, Has Everything You Need Including Shirts, Pants, Jackets, Bags, Flip Disks And Other Attire.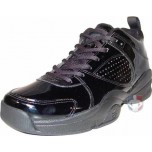 John S., COLUMBIA, SC
Best basketball referee shoes I have ever worn. I am now on to my 4th pair. Comfortable and supportive, and because they are comfortable and supportive I also wear them when I am doing softball. I get loads of compliments from my look from other umpires, coaches,and players. Several umpires asked for the site and are wearing them now.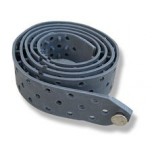 Mike H., LARKSVILLE, PA
I started wearing a flex belt just to do basketball, with all the running, my shirt would pull out, but soon realized not only does it keep your shirt tucked in, it also keeps your pants from sliding down when running. I also discovered if I tuck my flag and beanbag inside the flex belt, they don't fall out while running.