Baseball Umpire Equipment
Find The Best Selection Of Name-brand Baseball & Softball Umpire Uniforms, Equipment, Shoes & Apparel At Your Level - College, High School, Youth & MLB.
We Are The #1 Online Choice Of Baseball & Fastpitch Umpires Worldwide Since 1997. We Make It Easiest To Shop For Protective Gear, Shirts, Pants, Jackets, Caps & More With The Most Reviews, Videos, Real-time Inventory & Expected Delivery Dates, FREE Shipping Offer & FREE No-hassle Returns On Everything*.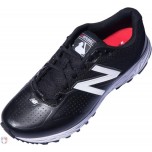 Glenn W., Midway, GA
These umpire shoes are super comfortable out of the box! Highly recommend the extra few bucks for comfort! Order half size bigger. :)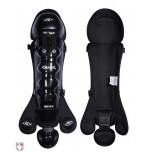 Ryan , Mechanicsburg, Pennsylvania
These are the best i have ever used. i am 16 and started umpiring when i was 13 these are the best out there they are extremely light and don't feel like any other, and with only two straps they don't even become a pain. The best thing i will ever use and if mine take any damage ill be back for new ones. And they could use a little more padding for upper level ball like high school, they work but you feel it a lot more then any other.