Baseball Umpire Equipment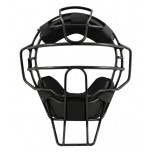 Shaddley A., Wylie, TX
Let me start off just by saying THIS IS SO GOOD!! I just finished a blistering hot season and out in the heat, your gear makes a huge difference. The lightweight design of this mask is so effective that you can't even feel it when you put it on. But the best part is that it doesn't sacrifice protection for its light weight. I've taken countless foul balls off the mask, and I couldn't even feel it. It just shifted a bit, and took the entire bulk of the hit. I just readjusted and went back. It's cheap, light, and effective. You will NOT regret purchasing this at all.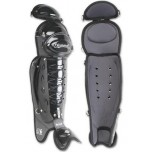 Marc Kelley, Allegan, Michigan
The Diamond shin guards have worked out great. Excellent all-around protection and they are very mobile. With the floating knee-cap I never worry about a ball getting the bottom side of my bent knee and I can count on landing on it if I drop to my knees. Great set, light weight - I recommend!