Baseball Umpire Equipment
Find Quality Brand-name Baseball And Softball Umpire Uniforms, Equipment, Shoes And Apparel. Ump-Attire.com, The #1 Online Destination For Officials' Sporting Goods Worldwide, Has Everything You Need - For Any Level Youth, High School, College And MLB - Including Protective Gear, Shirts, Pants, Jackets, Caps And Accessories.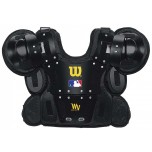 Mike S., Louisville, KY
Do multiple levels of baseball- college club level down to 9 y.o. rec ball. Provides great protect, hardly feel a square on hit. Only down side is it is short at the waist. I prefer to use it when I do games with better level catchers.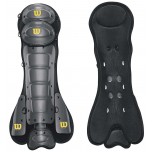 Bill Kosmas
I had tried the bigger brother to the CHA-17 and found them a bit too bulky and restraining. I call a lot of doubleheaders, and the CHA17 is quite a bit more comfortable during a long day of chasing the base paths after kids half my age or younger. The slimmer profile also fits in my plate pants better with less ride-up. All in all a better fit for me without sacrificing protection. I am very pleased with their performance.