Baseball Umpire Equipment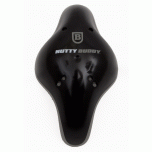 Fred Fischer, Sierra Vista, AZ
As an umpire for 38+ years, can truly say, "where have you been for all my life?" It is much more comfortable than the traditional cup, not to mention the protection it affords. I up-sized (Trophy, rather than the Hog), thinking that bigger is better. No issues; it just looks like I'm excited all the time. I also play in a co-ed senior softball league; the women are curious. You know us guys have been embellishing size for years. Seriously though, I feel braver that if I 'catch" one, that I won't be singing soprano. Great product!!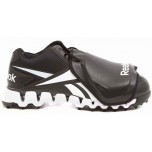 Ralph Banda , San Antonio, Texas
The Reebok Zig Magistrate plate shoe is by far the best comfortable plate I have worn. Good gripping sole for damp conditions and sharp looking. Might seem bulky in the front of the shoe, but it's better protection in my book.