Baseball Umpire Equipment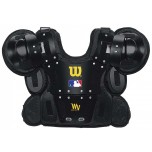 Michael C, Plano, Texas
Wow...what a product! If first ordered the Champro Plus-Plate and really like it except for the wide neck opening. So I spent the extra money to get the West Gold and it fits like a glove! The neck line is snug and completely covers the collar bone and all the shoulder plates are attached solidly so you don't get any rattling or movement. After a few strap adjustments the entire vest contours snugly to my entire frame. An added bonus to this vest is the clean professional look it gives under the shirt. I believe that the more professional an umpire looks, at any level, will bring about more respect from coaches and players. The kids try to look like professional ballplayers, we as umpires should do the same for them. This vest is a winner on all levels!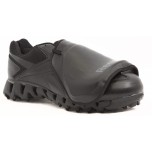 Troy T., Chesterfield, VA
Most comfortable shoes I have ever owned!!! More comfortable than my base shoes which are Nike Diamond Trainers. I bought a pair of the base shoes because these plate shoes were so comfortable.