Baseball Umpire Equipment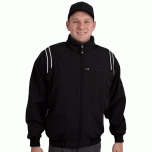 Scott, Utah
February in Utah is in the low 30's, not counting wind chill. I had the "Rocking Chair" for two 9-inning games (U3, then U1). Received my new Majestic Therma Base jacket a few days before the series. No layering. No bulk. I wore a long sleeved mock under the jacket and that was it. I did not feel the cold for even one minute. Best apparel purchase I've made in years.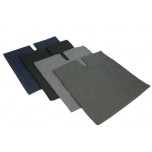 Jesse Devine, South Dakota
Great ball bag. Heavy duty cloth. Easily holds three baseballs across the width. I have even held 5, although they can fall out when running, so I keep it to four max. The storage pouches run all the way to the bottom so your stuff (plate brush, etc.) can get buried, making it difficult to get them out. So I just ran a stitch halfway up so I only use the top half and they work great.