Baseball Umpire Equipment
Find Quality Brand-name Baseball And Softball Umpire Uniforms, Equipment, Shoes And Apparel. Ump-Attire.com, The #1 Online Destination For Officials' Sporting Goods Worldwide, Has Everything You Need - For Any Level Youth, High School, College And MLB - Including Protective Gear, Shirts, Pants, Jackets, Caps And Accessories.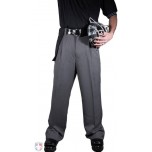 Rob Heaney
Bought 2 pants in 012, nice fit, looks good, BUT zippers on both broke in a matter of months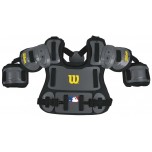 Josh S., Kansas City, MO
I had used different chest protectors that were not hard plastic at the lower levels, but after moving to upper level baseball I decided it was time to upgrade. I purchased this chest protector two years ago now and have loved it ever since. My only complaint is that is seems to hang a little bit lower and exposes my collar bone a little more than I would like it to. Other than that, I've thanked my lucky stars I was wearing a Wilson..... on SEVERAL occasions!