Baseball Umpire Equipment
Find Quality Brand-name Baseball And Softball Umpire Uniforms, Equipment, Shoes And Apparel. Ump-Attire.com, The #1 Online Destination For Officials' Sporting Goods Worldwide, Has Everything You Need - For Any Level Youth, High School, College And MLB - Including Protective Gear, Shirts, Pants, Jackets, Caps And Accessories.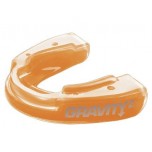 Louis Santoni
I found that forming the mouth guard to be simple per the instructions... I did use the mouth guard during 3 games that I worked as Plate Umpire. I found the mouth guard to be comfortable during the game and noticed it had a very minimum effect on my ability to talk and make calls while wearing it...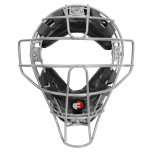 Brian J., Oak Hill, VA
Based on my research on the Defender Umpire Mask as far as protection it is a great product. However, a fellow umpire let me try his out during an evaluation game and the thing is pretty darn heavy. I have a Diamond mask with Team Wendy pads that I would imagine provides a similar level of protection. I keep waiting for them to come out with the 2nd generation of this product that is lighter. Overall, if you can adjust to the added weight and you are playing higher level games you should definitely consider this.