Baseball Umpire Equipment
Find Quality Brand Uniforms, Shoes, Equipment And Apparel For Baseball Umpires. Ump-Attire.com Carries Everything Baseball Umps Need, Including Shirts, Pants, Jackets, Bags, Uniforms, Plate Brushes, Equipment And Attire. Get Equipped Right!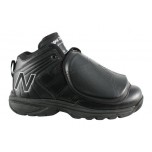 Mike , Bluefield, West Virginia
Great shoe, Much better design then the 450. Light, comfortable and easy to clean!!

Tim W., Englewood, CO
I bought this umpire belt two years ago. It holds 2 ball bags with 2 balls each very well. Looks good and a decent price.