Baseball Umpire Equipment
Find Quality Brand-name Baseball And Softball Umpire Uniforms, Equipment, Shoes And Apparel. Ump-Attire.com, The #1 Online Destination For Officials' Sporting Goods Worldwide, Has Everything You Need - For Any Level Youth, High School, College And MLB - Including Protective Gear, Shirts, Pants, Jackets, Caps And Accessories.

Eric W., Ocala, FL
Very lightweight with solid protection. No mask is going to completely prevent the stun of a foul ball but I have had no problems with the iX3 model. Durable, light, long-lasting. I would buy it again but I have the feeling that this mask will be in my bag for years to come.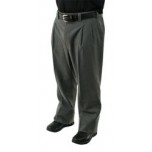 C Brewster, West Monroe, Louisiana
Most perfect, best fitting polywools on the market today!! I've worn the competitors and will never wear another brand again.