Baseball Umpire Equipment
Find Quality Brand-name Baseball And Softball Umpire Uniforms, Equipment, Shoes And Apparel. Ump-Attire.com, The #1 Online Destination For Officials' Sporting Goods Worldwide, Has Everything You Need - For Any Level Youth, High School, College And MLB - Including Protective Gear, Shirts, Pants, Jackets, Caps And Accessories.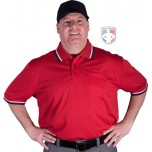 Dan J., Diamond Springs, CA
Very comfortable and cool during the warmer months. Delivery was fast. Thank you Ump Attire!!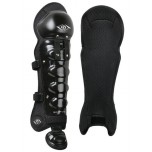 Daniel Tummillo
Best equipment investment I've made this year. These are light, comfortable, and rugged. I've already taken a few hits at the high school level (direct and on side) with no discomfort.