Baseball Umpire Equipment
Find Quality Brand-name Baseball And Softball Umpire Uniforms, Equipment, Shoes And Apparel. Ump-Attire.com, The #1 Online Destination For Officials' Sporting Goods Worldwide, Has Everything You Need - For Any Level Youth, High School, College And MLB - Including Protective Gear, Shirts, Pants, Jackets, Caps And Accessories.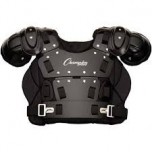 Luke J., Fisherville, Ky
This is a great product! It protects well and the price is too good to pass up on, when the quality is beating out some of the high priced chest protectors today.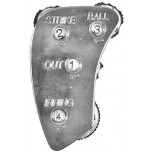 Dave Bruhn, Apex, NC
I have two of these indicators, and they are the best-made indicators I've ever owned in over 20 years. Very solid in the hand, very durable, these indicators can take a beating. Frankly, I don't place much stock in the complaints about the weight, because while they're heavier than a plastic or aluminum indicator, you're not carrying a brick out there. Buy one of these, and you'll never have to buy another indicator again. One downside to this indicator is that the dials and the casing are both metal, which makes the wheels difficult to turn out of the box. I unscrewed the back (another bonus), took some CLP (lubricant for gun parts) and easily fixed it. The wheels now spin easily. The other downside to this indicator is that the notch the ball wheel is very pointy. Anytime there's a 1-ball count, the notch is sticking straight out. I've taken a couple shots to the hand on this count, resulting in the indicator pinching and creating a blood blister. I've learned to adjust how I hold the indicator to prevent this from happening, but it's something to keep in the back of your mind. I do wish All-Star made a "non-notched" option, since frankly, I've never found these notches to be advantageous. However, I consider both of these "downsides" to be very small nits to pick, and I still give this indicator a 4-star rating due to its excellent construction and durability