Baseball Umpire Equipment
Find The Best Selection Of Name-brand Baseball And Softball Umpire Uniforms, Equipment, Shoes And Apparel At Any Level - Youth, High School, College And MLB.
The #1 Choice Of Umpires Worldwide, We Make It Easy To Shop For Protective Gear, Shirts, Pants, Jackets, Caps And More With The Most Reviews, Real-time Inventory, Expected Delivery Dates, A FREE Shipping Offer And FREE No-hassle Returns On Everything*.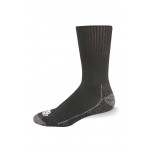 James R., Meriden, CT
I enjoy these socks so much in my plate shoes that I used them in my steel-toed boots at work also. Excellent protection in the toe with the cushioning and with a guy that's got bad feet very good on my arches.
Aaron L., Montgomery, AL
This is another great hat from Richardson. Fits perfect and is fairly cool as much as a hat in 100* can be.