Baseball Umpire Equipment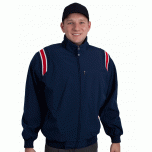 Jaime C, Valencia, California
Majestic Therma Base Jacket was a treat for myself for the start of the season. What a buy. It keeps me warm and comfortable on those very cold or mild days. Plenty of room for plate gear and not too bulky for bases. I highly recommend this to everyone. Worth the investment.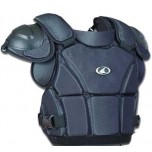 Chuck , Columbia, South Carolina
Used it last night for the first time in a LL game. Stayed in place very well. I took a direct shot to the middle of the chest and didn't feel a thing. Great protection for the money!