Baseball Umpire Equipment
Find Quality Brand-name Baseball And Softball Umpire Uniforms, Equipment, Shoes And Apparel. Ump-Attire.com, The #1 Online Destination For Officials' Sporting Goods Worldwide, Has Everything You Need - For Any Level Youth, High School, College And MLB - Including Protective Gear, Shirts, Pants, Jackets, Caps And Accessories.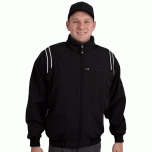 Scott, Utah
February in Utah is in the low 30's, not counting wind chill. I had the "Rocking Chair" for two 9-inning games (U3, then U1). Received my new Majestic Therma Base jacket a few days before the series. No layering. No bulk. I wore a long sleeved mock under the jacket and that was it. I did not feel the cold for even one minute. Best apparel purchase I've made in years.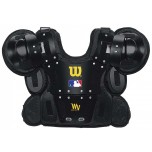 Jason P., Belle Plaine, MN
I bought the West Vest gold this year, I've already taken several shots to the chest and shoulder area and have not felt a single one, it's worth the price.