Baseball Umpire Equipment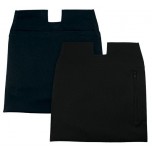 Phil , Ohio
These are great balll bags. However, if you are doing NCAA or ASA games, they will NOT match the navy pants and do not look good with them. Also the grey are too light and do not match any pants I have.

Tony Steen, Clinton, Iowa
This is an awesome bag. I am able to hold everything i need for umpiring and it does not take up all the room in the back of my car.