Baseball Umpire Equipment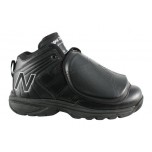 Ron Gray, San Antonio, Texas
Best shoe out there , make sure to buy at LEAST 1/2 size BIGGER if not a full size.

Dick P., Grand Junction, CO
These are very comfortable pants. The expandable waistline band is especially helpful, give the propensity some of us have to gain/lose weight! The waistband is always snug, but not choking. I highly recommend the combo as it eliminates the need for 2 pairs of slacks.