Baseball Umpire Equipment
Find The Best Selection Of Name-brand Baseball And Softball Umpire Uniforms, Equipment, Shoes And Apparel At Any Level - Youth, High School, College And MLB.
The #1 Choice Of Umpires Worldwide, We Make It Easy To Shop For Protective Gear, Shirts, Pants, Jackets, Caps And More With The Most Reviews, Real-time Inventory, Expected Delivery Dates, A FREE Shipping Offer And FREE No-hassle Returns On Everything*.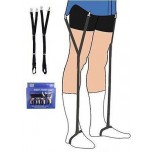 Dave H., Abingdon, IL
Great idea - works great. I wish I had bought them months before. Holds your umpire shirt in place without a bulky belt or extra layer of clothes. Very comfortable.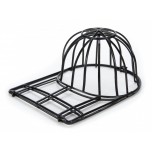 Larry M., Rifle, CO
Have owned these in the past and absolutely love it! Does a great job of protecting hat shape! I highly recommend this product!