Baseball Umpire Equipment
Find The Best Selection Of Name-brand Baseball And Softball Umpire Uniforms, Equipment, Shoes And Apparel At Any Level - MLB, College, High School And Youth.
The #1 Choice Of Baseball And Fastpitch Umpires Worldwide, We Make It Easy To Shop For Protective Gear, Shirts, Pants, Jackets, Caps And More With The Most Reviews, Videos, Real-time Inventory, Expected Delivery Dates, A FREE Shipping Offer And FREE No-hassle Returns On Everything*.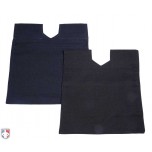 Kevin C., Whiteland, IN
Plenty of room; great ball bag. Only negative (slight) is opening feels a little tight but I'm certain it will be fine once I've worn them a couple times.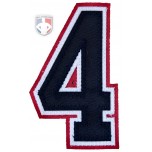 Dean T Jones, La Mesa California
The numbers available have been consistent in size, shape and color for years!! From my experience, this is the only place with 4 numbers, and again they look fantastic year after year!! Thank you for making the matching of uniforms as easy as possible!!!