Baseball Umpire Equipment
Find Quality Brand-name Baseball And Softball Umpire Uniforms, Equipment, Shoes And Apparel. Ump-Attire.com, The #1 Online Destination For Officials' Sporting Goods Worldwide, Has Everything You Need - For Any Level Youth, High School, College And MLB - Including Protective Gear, Shirts, Pants, Jackets, Caps And Accessories.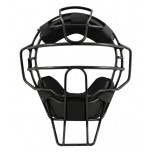 Edward P., PA
Used this mask for a full season now. Very lightweight and handles foul balls well. For me, this was worth the price.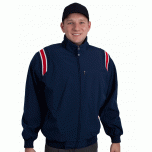 Clinton Daniels, Sitka, Alaska
I work games in Southeast Alaska where the games start in April and May when it is still in the upper 30's to Mid 40's which is chilly yet, but having a Majestic Jacket made all the difference for being on the field. My fellow umpires are now considering these jackets for themselves. Staying warm and mobile is the key on the field is a must and these jackets allow that. If you are in an area that has cold weather, then you need a Majestic.