Baseball Umpire Equipment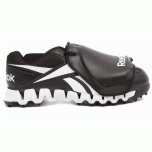 Josh S., Kansas City, MO
I have had NUMEROUS umpires see me wearing these on the field and they have asked about these shoes every time, and they always get the same answer: I'm never buying anything else! I love these shoes with a passion. My only complaint would be that the tongue of the shoe tends to slip to the outsides of the shoe after wearing them for awhile. Also, inside the "zigs" (on the white shoes) it is semi-hard to clean the inside of the bottoms of the shoes.

Dave L., Stevensville, MI
Wonderful shirt. Keeps you cool when it is hot, very breathable shirt that will dry quickly. Trust the fitting room of Umpire Attire to size your shirts properly.