Baseball Umpire Equipment
Find Quality Brand Uniforms, Shoes, Equipment And Apparel For Baseball Umpires. Ump-Attire.com Carries Everything Baseball Umps Need, Including Shirts, Pants, Jackets, Bags, Uniforms, Plate Brushes, Equipment And Attire. Get Equipped Right!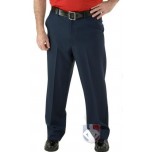 Phil , Ohio
If you umpire NCAA or ASA these will not work as the color does not match the navy ball bags. At least mine didn't.They are lighter in color. As far as quality, they are just fine.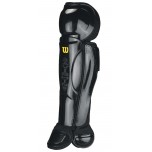 Alan G., Mill Creek, WASHINGTON
I really like the sleek light design. I'm 6'4" so I believe it helps to tall for this type of shin guard. The strapless knee cup has worked good for me and my pants almost always return straight when I stand up. I wear combo pants so I'm not sure what would happen if wearing plate pants. The only issue I have is when I want to take them off at the end of a game. The strap receiver panel on the side comes to a fairly sharp point at the bottom and so when I try to pull my pant legs up over the guards this panel gets stuck in the hem. I have to remember to take care not to rip the threads out of the hemming.