Baseball Umpire Equipment
Find Quality Brand-name Baseball And Softball Umpire Uniforms, Equipment, Shoes And Apparel. Ump-Attire.com, The #1 Online Destination For Officials' Sporting Goods Worldwide, Has Everything You Need - For Any Level Youth, High School, College And MLB - Including Protective Gear, Shirts, Pants, Jackets, Caps And Accessories.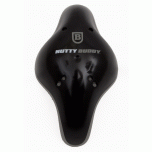 Phil , Lake City, Florida
I love this cup, I wore it for the first time this weekend and seems so much more comfortable than my standard shock doctor cup. Only one suggestions though, I bought the jock also and I have a 34 waist and by the time you tuck in all your shirts etc the jock felt like it was going to rip off it was so tight. Size up to the large to get some extra space.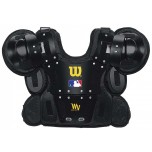 Jim T., Oshawa, ON
This is the Chest Protector, that ALL umps should purchase. Previous to the Gold, had the Platinum, big mistake on my part, should have gone GOLD to begin with. Fits like a glove