Baseball Umpire Equipment
Find Quality Brand-name Baseball And Softball Umpire Uniforms, Equipment, Shoes And Apparel. Ump-Attire.com, The #1 Online Destination For Officials' Sporting Goods Worldwide, Has Everything You Need - For Any Level Youth, High School, College And MLB - Including Protective Gear, Shirts, Pants, Jackets, Caps And Accessories.

M Bryan Pelfrey, Camp Verde, Arizona
The best indicator on the market! It will not break when hit by a ball and has never jammed or become unable to spin wheels. I am still using the same one for 10 years.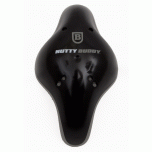 Bill W , Fairbanks, Alaska
This product works and is comfortable