Baseball Umpire Equipment
Find Quality Brand-name Baseball And Softball Umpire Uniforms, Equipment, Shoes And Apparel. Ump-Attire.com, The #1 Online Destination For Officials' Sporting Goods Worldwide, Has Everything You Need - For Any Level Youth, High School, College And MLB - Including Protective Gear, Shirts, Pants, Jackets, Caps And Accessories.

David W., Burke, VA
The only umpire indicator you will ever need. Right size, shape, colors. Holds up pretty well. Balls and strikes in right order. Get it!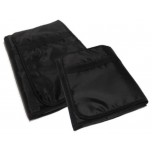 Robert W., Yates City, IL
Still learning to use these. My wife packs for me and is teaching me to use them. She says they will work great.