Baseball Umpire Equipment
Find Quality Brand-name Baseball And Softball Umpire Uniforms, Equipment, Shoes And Apparel. Ump-Attire.com, The #1 Online Destination For Officials' Sporting Goods Worldwide, Has Everything You Need - For Any Level Youth, High School, College And MLB - Including Protective Gear, Shirts, Pants, Jackets, Caps And Accessories.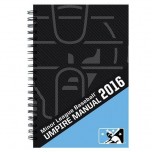 ump91011
This Product contains many case plays and rules interpretatiosn that you wont find in the OBR, this is a great addition to your rules books if you are serious about advancing in umpiring, also if you plan on going to umpire school any time soon this is definitely a great investment.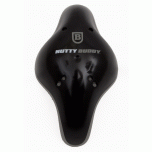 Jeff , Maine
The NuttyBuddy should be the FIRST piece of protective equipment any umpire purchases. It is by far, the best decision I've made regarding the protection of "the boys." The review above which describes the difficulty a user had inserting into the pouch of a regular cup/supporter and his inability to get a good fit is strictly because the Nutty Buddy isn't designed to fit INSIDE a cup/supporter pocket. It is designed to fit OVER one's underwear or spandex shorts, and UNDER a plain jockstrap. It was designed to "float" and "move" with the wearer, making it comfortable, as well as keeping it right where it is supposed to be. It is SO comfortable I don't even feel it when I'm moving behind the plate AND when I'm working the bases. I wear it for both umpiring positions. I've taken a few foul balls directly into the Nutty Buddy, and have come up smiling. My partners who have witnessed this have gotten their own Nutty Buddy after seeing how well I have been protected on balls that would normally drop an umpire to his knees. If you wear your Nutty Buddy the way it was designed, you'll never do another game without it.