Baseball Umpire Equipment
Find Quality Brand Uniforms, Shoes, Equipment And Apparel For Baseball Umpires. Ump-Attire.com Carries Everything Baseball Umps Need, Including Shirts, Pants, Jackets, Bags, Uniforms, Plate Brushes, Equipment And Attire. Get Equipped Right!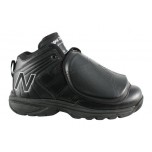 Ron Gray, San Antonio, Texas
Best shoe out there , make sure to buy at LEAST 1/2 size BIGGER if not a full size.

Mike O., Manteca, CA
First pair of umpire pants I bought and I like them. Buying the combo pants turned out to be a good buy. I went one size up for the loose fit feel around the butt area. Can't go wrong buying these pants.