Baseball Umpire Equipment
Find Quality Brand-name Baseball And Softball Umpire Uniforms, Equipment, Shoes And Apparel. Ump-Attire.com, The #1 Online Destination For Officials' Sporting Goods Worldwide, Has Everything You Need - For Any Level Youth, High School, College And MLB - Including Protective Gear, Shirts, Pants, Jackets, Caps And Accessories.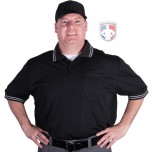 John , Dallas, Texas
These Smitty shirts are the best on the market in my opinion. They are heavier than the open mesh designed shirts, but still breathe nicely. I also don't feel like I'm getting sun burned through the shirt when I wear them, unlike the open mesh shirts. With a performance undershirt underneath I have no problem umpiring all day out in the 103+ degree Texas sun.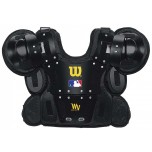 Jesse Paul
I've been using this chest protector for over a year and love it. When fitted properly even the hardest of foul tips are no problem. The hard shell removable plates are a positive when it comes time to give the chest padding a thorough cleaning. After a couple hundred games, I had one of the velcro straps that hold one of the plates rip off (for some unknown reason) during a game, but it was somewhat easy enough to sew back on. I am 6'6" and wish it was a couple inches longer but aside from that I feel that the protection I receive from this product is unparalleled.