Baseball Umpire Equipment
Find Quality Brand-name Baseball And Softball Umpire Uniforms, Equipment, Shoes And Apparel. Ump-Attire.com, The #1 Online Destination For Officials' Sporting Goods Worldwide, Has Everything You Need - For Any Level Youth, High School, College And MLB - Including Protective Gear, Shirts, Pants, Jackets, Caps And Accessories.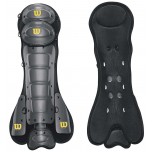 Tim , San Francisco, California
I really love these shin guards. The expanded ankle plate has proved necessary as I have taken several shots on them and am grateful they were there. Excellent product.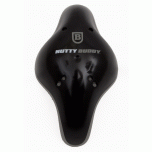 Jeff Miller, Blandon, PA
I've never liked cups but as I start working games for older kids, I knew I needed one and this is extremely comfortable. The only issue I had with it was the jock. There is no way the sizing on this is accurate. I'm a larger guy and the largest offered at my level was an XL for up to size 40 waist. Should have been large enough as that is the size under garment I have worn for years. Couldn't get the jock past my hips and had to buy compression pants