Baseball Umpire Equipment
Find Quality Brand-name Baseball And Softball Umpire Uniforms, Equipment, Shoes And Apparel. Ump-Attire.com, The #1 Online Destination For Officials' Sporting Goods Worldwide, Has Everything You Need - For Any Level Youth, High School, College And MLB - Including Protective Gear, Shirts, Pants, Jackets, Caps And Accessories.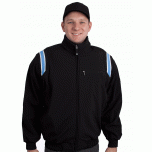 Travis Brown
I just received my Therma Base jacket today and although I have yet to wear it in a game, I already love it. The material seems very similar to my North Face soft shell jacket. It is definitely a much higher quality than the standard nylon shell jackets we usually get. It is very warm and looks nice when worn. I also like the material the lining is made of and the inclusion of the storm flap on the inside of the zipper.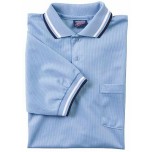 John Bostwick
From my point of view I love buying this brand for umpire shirts because they are a little tighter fit (which I really like). They are the best shirts to wear in the warm weather because they are very breathable. Personally I think they look the best on an umpire rather than having an umpire with a huge baggy shirt on. Also you guys have the best prices on these.