Baseball Umpire Equipment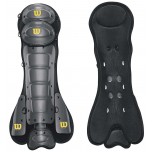 Scott Zagrodnik, Wisconsin
I would have to give the product a very good overall rating for the time I had the shin guards. Now stating that, it was only a half season that I wore the shin guards but it was a huge upgrade compared to my old pair that I had replaced. The shin guards were conformable and I had easy movement with them as well. Protection was very good.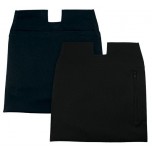 Paul McKeen, Stoughton, Massachusetts
Incredible! Recently returned from CDP and they got the ultimate workout. They were the talk of the week and I'm sure some of the umpires will be ordering them. Easily can carry 5 balls in one bag with room to spare. I was wearing 2 and never ran out of baseballs during the game. The zipper compartment on the backside will come in handy for keys, money, paper, etc on those hot days when your pants pockets get soaked from sweat.