Baseball Umpire Equipment
Find Quality Brand-name Baseball And Softball Umpire Uniforms, Equipment, Shoes And Apparel. Ump-Attire.com, The #1 Online Destination For Officials' Sporting Goods Worldwide, Has Everything You Need - For Any Level Youth, High School, College And MLB - Including Protective Gear, Shirts, Pants, Jackets, Caps And Accessories.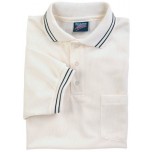 Chuck Stiefken , Highland, California
Glad I found a source for the Dalco shirts. They are the best. Stretch to go over the chest protector and fit like a glove. No more needing help getting a shirt on.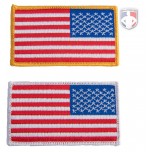 Sarah B., Fresno, CA
Thanks for having the reverse option patch. It is hard to find that anywhere else and offering option gold framed(for military service)or regular white is important to me and many others. AWESOMENESS!