Baseball Umpire Equipment
Find Quality Brand-name Baseball And Softball Umpire Uniforms, Equipment, Shoes And Apparel. Ump-Attire.com, The #1 Online Destination For Officials' Sporting Goods Worldwide, Has Everything You Need - For Any Level Youth, High School, College And MLB - Including Protective Gear, Shirts, Pants, Jackets, Caps And Accessories.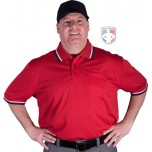 John , Dallas, Texas
These Smitty shirts are the best on the market in my opinion. They are heavier than the open mesh designed shirts, but still breathe nicely. I also don't feel like I'm getting sun burned through the shirt when I wear them, unlike the open mesh shirts. With a performance undershirt underneath I have no problem umpiring all day out in the 103+ degree Texas sun.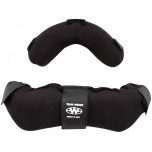 Steve Y., Cincinnati, OH
Team Wendy pads get 5 stars from me. I have two Wilson Dyna-lite frames, and purchased the black Team Wendy pads this summer. I will never use another brand of pads. I umpire various levels of play including an two adult leagues with pitchers who have been in the minor leagues still chucking it up there at 90 mph and the foul balls have rung my bell in the past, but with the Team Wendy pads I didn't feel the pain like I have in the past. The black pads are a little hot in the sun in the summer months, so I bought the tan for the other frame to use for day games. The other plus, is that they are machine washable, and will maintain their shape after washing.