Baseball Umpire Equipment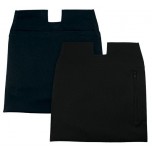 Larry M., Phoenix, AZ
Love the size. Works we'll for baseball and softball. Zippered compartment is great for storing keys, cell phone, etc. My only complaint is the stitching needs to be heavier duty. I've had four of these bags, two each of the navy and black, and all four have come apart. I had to take them to an alterations store to have them sewn back up, nearly doubling my cost.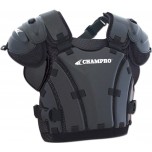 Jeff , Noblesville, Indiana
I purchased the Champ Pro Plus with armor plates last year and all I did was big diamond ball. I took more than my fair share of foul balls off the chest and really didn't feel much. The plating is light and easy to wear. I love my extension considering that I'm 6'6" and love the protection that the extension gives. I would recommend this vest to anyone that is looking for great protection at a great price.