Basketball Referee Equipment
Find Quality Brand-name Basketball Refereee Uniforms, Shoes, Gear And Apparel.
Ump-Attire.com, The #1 Online Destination For Officials' Sporting Goods, Has Everything You Need From Shirts, Pants, Whistles, Jackets And Other Attire.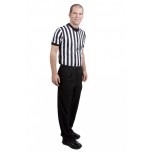 Art P., Mexico Beach, FL
Great referee pants. Material is awesome. They drape from the waist very nicely. They look as sharp as they feel. Best referee pants on the market. I will buy another pair.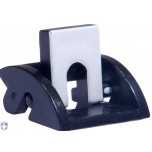 Gregg R Becker, Toledo, Ohio
Product is what it says it is, I use it more for no league games where possession arrow may not be as accurate. The switch allows me to keep track of the possession arrow without long delays, or coaches uncertainty. I purchased 2 of the switches, one went on very well, the other didn't stay on very well. Over all I think a good product.