Basketball Referee Equipment
Find Quality Brand-name Basketball Refereee Uniforms, Shoes, Gear And Apparel.
Ump-Attire.com, The #1 Online Destination For Officials' Sporting Goods, Has Everything You Need From Shirts, Pants, Whistles, Jackets And Other Attire.

Ken Forte, High School referee
The Flip 58 alternate possession switch is great. It fits perfectly into the Fox 40 and is very easily installed. I always hated moving something from one pocket to the other and unfortunately sometimes the table is terrible at keeping track of possession. I highly recommend the 58 alternate possession switch.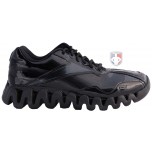 SCISA Official, Lexington, South Carolina
Good shoe! I have worked about 30 games in these shoes.I had a little trouble with the lining pealing off of the insole, and the material in the heel of the shoe rolling up. I wish Reebok would make this same shoe in a high-top. I miss the added ankle support of a high-top shoe. I will likely buy another pair.