Basketball Referee Equipment
Find Quality Brand-name Basketball Refereee Uniforms, Shoes, Gear And Apparel.
Ump-Attire.com, The #1 Online Destination For Officials' Sporting Goods, Has Everything You Need From Shirts, Pants, Whistles, Jackets And Other Attire.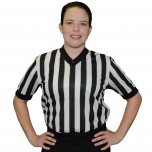 Maria N
Your site was one of the few that even had the shirts for women and I love the way it fits. The only thing is that the cut around the neck is a little tight, requires some stretching to get over the head, other than that, it is lightweight, very comfortable, and does not come out of the pants.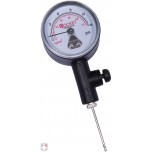 Marc Kelley
The pocket pressure gauge has worked extremely well for me. For an official to start the game off right by checking the ball pressure (as well as net height) only adds to his/her credibility. I highly recommend carrying this, a net setter and pump to all volleyball officials. I placed a sticker on the back of mine reminding me of the proper ball inflation range.