Basketball Referee Equipment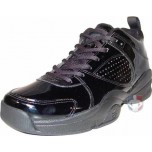 Randy Watson , St. Louis, Missouri
I purchased these shoes due to being dissatisfied with the shoes I was wearing. I did not have the comfort I wanted chasing these kids up and down the court. So I went looking. I have a relatively wide foot with a high instep. I looked at everything, I think. I wear New Balance exclusively when not on the court, but they don't have the patent leather that is required. While looking I ran across your shoes. I was interested because they were designed by officials for officials. So I thought who better to know what we need than one of us. I ordered them. Immediately, when I put them on I was impressed. I like the stability I felt and especially the heel cushioning. They really felt good. Now I have used them on 4 games. I really love them. My foot feels so stable and the comfort is better than anything I have used. To me these are the best shoes out there for an official. The heel cushion and over all stability and comfort is great. And we all know how important our feet are to officials! Thanks (to Official Footwear) for making a great product!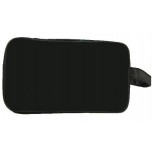 Den R., West Memphis, AR
When I go to a volleyball match I am able to put everything I need in this equipment bag. This has served me well for four years.