Basketball Referee Equipment
Find Quality Brand-name Basketball Refereee Uniforms, Shoes, Gear And Apparel.
Ump-Attire.com, The #1 Online Destination For Officials' Sporting Goods, Has Everything You Need From Shirts, Pants, Whistles, Jackets And Other Attire.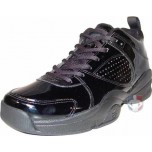 Keith K., Edmonton, AB
I purchased the Reebok Breezy last year and have been extremely satisfied with the shoe. I was so satisfied that I ordered a 2nd pair six months later when the shoe was being removed from Ump-Attire.com's product line. During this past season when I have officiated at tournaments out of town, I have received nothing but compliments on how 'classy' the shoe looks and adds to the professionalism of the uniform when I enter the floor. It now appears that Reebok and Ump-Attire.com have come out with a new generation of shoe and I am sure that it will live up to, if not surpass, the Reebok Breezy. When other officials ask me where I purchased my shoes, I proudly refer them to the Ump-Attire.com website for speed of delivery and quality of product.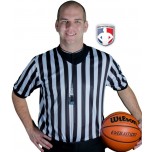 James Stadtmueller , Menasha, Wisconsin
I officiate basketball year-round in nearly 500 games, and the AWB1 shirt is truly more comfortable, looks sharper and fits better than any polyester or mesh shirt I've worn. I have three of the AWB1 shirts now, and have spread the word among my officiating colleagues, too.