Lacrosse Referee Equipment
Find Quality Brand-name Lacrosse Referee Equipment, Uniforms, Shoes And Apparel.
Ump-Attire.com, The #1 Online Destination For Officials' Sporting Goods, Has Everything You Need Including Shirts, Pants, Shorts, Caps, Bags, Penalty Flags And Other Attire, Gear And Accessories.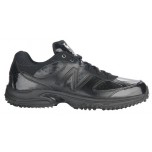 Jamie H., Creighton, PA
I have these in the white trim too. I have very flat and wide feet. Comfortable shoes are hard to find but, these NB's are very comfortable!!!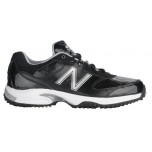 Josh S., Kansas City, MO
I will be purchasing several more of these shoes before they stop making them (I hope they never stop). I absolutely love how light they are, they're extremley comfortable, and clean up very very well. I've worn these shoes for approximately 100 games in the field already and they look brand new! I actually had a fan in a little league game tell me not to wear my "new shoes" on the field because they would get too dirty on the kids fields haha.