Lacrosse Referee Equipment
Find The Best Selection Of Lacrosse Referee Equipment, Uniforms, Shoes, And Apparel.
We Make It Easy To Shop With Real-time Inventory, Expected Delivery Dates, A FREE Shipping Offer And FREE No-hassle Returns On Everything* Including Shirts, Pants, Shorts, Caps, Bags, Penalty Flags And Other Attire, Gear And Accessories.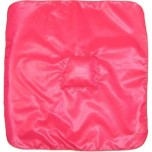 Bob B., Canton, CT
The quality of the flag is excellent. The weight in the center of the flag is WAY too big and makes the flag seem 'clunky'. The weight measures 3" x 3" x 1/2". My older flags, the weight measure 1" x 2" x 1/3" which seems to be the perfect size (IMO). If the weight was 1/3 the size I would give this 5 stars.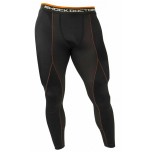 Argie J., Champaign, IL
I love my Shock Doctor compression long tights, they do what I needed them to do. My legs stay relaxed after my game, my legs are not tight and tired so I fully like what I have and I'm not one easily pleased until the product does what it claims it can do. Thanks Shock Doctor - it works for me.