Lacrosse Referee Equipment
Find Quality Brand-name Lacrosse Referee Equipment, Uniforms, Shoes And Apparel.
Ump-Attire.com, The #1 Online Destination For Officials' Sporting Goods, Has Everything You Need Including Shirts, Pants, Shorts, Caps, Bags, Penalty Flags And Other Attire, Gear And Accessories.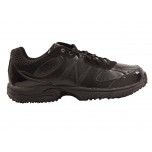 Kevin G.,
Just recently received these. First off they are very comfortable. They are true to size. I like that these DO NOT have the MLB logo. I wanted an ALL black shoe that had a shine. Several co-workers have asked me about them already. All have commented on how great they look. I work in the public safety field.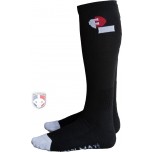 Dave G., Myrtle Beach, SOUTH CAROLINA
Force3 attire and equipment is slowly taking over in the officiating world...the socks are the best in the business and designed for those who work consecutive games in a row or 4 or 5 in one day...wicking process is spot on and the comfort is what I enjoy.