Lacrosse Referee Equipment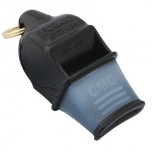 Mark F., Defiance, OH
In an arena full of screaming fans, they will have no doubt when this whistle is blown. I love using this, especially in packed gymnasiums!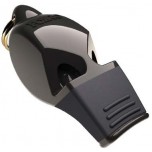 Stephen O., Tyler, TX
This is my favorite Fox 40 whistle. I like the fact that the mouthguard is designed as part of the whistle and not something that is just stuck on. In my experience the mouthguard on the eclipse is more durable than that of the classic. It is the only whistle I have bought and used the past couple of seasons.