Lacrosse Referee Equipment
Find Quality Brand-name Lacrosse Referee Equipment, Uniforms, Shoes And Apparel.
Ump-Attire.com, The #1 Online Destination For Officials' Sporting Goods, Has Everything You Need Including Shirts, Pants, Shorts, Caps, Bags, Penalty Flags And Other Attire, Gear And Accessories.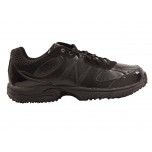 Greg Y., Perry Hall, MD
These are sharp looking shoes and very comfortable.

BT
This product solved the problem of sagging pants and loose shirts without using suspenders. I only wish there was a way of adjusting it other than with the metal stud which gets to be as bother when you use the product daily as I do.