Lacrosse Referee Equipment
Find Quality Brand-name Lacrosse Referee Equipment, Uniforms, Shoes And Apparel.
Ump-Attire.com, The #1 Online Destination For Officials' Sporting Goods, Has Everything You Need Including Shirts, Pants, Shorts, Caps, Bags, Penalty Flags And Other Attire, Gear And Accessories.
Bernie C., Lakeland, FL
Great product. ordered one size up and fits like a charm. Great gloss and fits ball bags perfectly. Thumbs up and A+ just ordered another one to have an extra.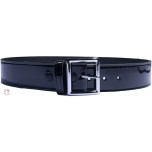 David T., Lansing, KS
Superb belt. The "Gold standard" in uniform belts. I bought this belt from Ump-Attire as a replacement for a much larger belt I had in 2011 due to some serious inches loss I was able to undergo while in Afghanistan. I have used it as my plate belt since then for an average of 150 - 175 games a year and it still looks great. The stiffness of the belt has held up and it keeps my pants and ballbags where they are supposed to be. I highly recommend this belt. Order a two sizes in inches larger than your waist for best fit. You cannot buy a better belt for working the plate than this belt in my opinion.