Lacrosse Referee Equipment
Find Quality Brand-name Lacrosse Referee Equipment, Uniforms, Shoes And Apparel.
Ump-Attire.com, The #1 Online Destination For Officials' Sporting Goods, Has Everything You Need Including Shirts, Pants, Shorts, Caps, Bags, Penalty Flags And Other Attire, Gear And Accessories.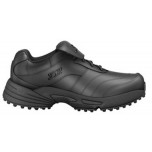 Anonymous
The 3N2 Reaction Field Shoe runs extremely narrow and small. I ordered a 11 D width, and the shoes that arrived fit more like a 10. I would consider ordering a EE width and an 11 1/2 but would be really concerned how they would fit. Best advise buy shoes where you can try them on

S K., Dublin , IN
Ive just started using this belt this year and I wear it for all of my basketball and baseball games. It keeps your uniform in place and fits comfortably. Easy to take on and off.