Lacrosse Referee Equipment
Find Quality Brand-name Lacrosse Referee Equipment, Uniforms, Shoes And Apparel.
Ump-Attire.com, The #1 Online Destination For Officials' Sporting Goods, Has Everything You Need Including Shirts, Pants, Shorts, Caps, Bags, Penalty Flags And Other Attire, Gear And Accessories.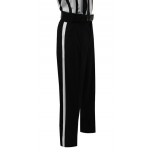 Joe D., Nahant, MA
Bought these pants and they fit great, are comfortable in any type of weather, (if it gets cold just put compression pants or shorts underneath) and look good. What more could you ask.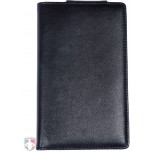 Brett W., Madras, OR
Best purchase of the season so far. No more clips and rubber bands etc. So easy to access the holder and deal with timeouts and substitutions. Looks so professional being able to handle the lineup cards quickly and easily. Fits into my ball bags nicely, is a little big for the shirt pocket, but that's no big deal to me. Absolutely recommend to anyone. Only wish it had a pen holder, but I can deal with that, for everything else it brings to the table.