3N2 Reaction Patent Leather Referee Shoes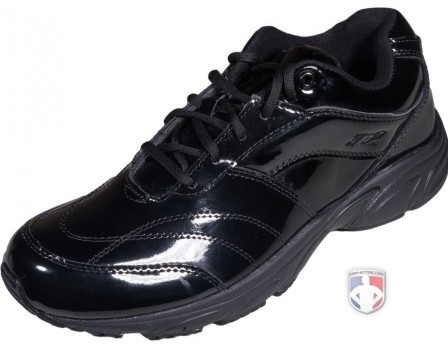 Hover for
larger image
Questions About This Product
Q:
What does the D stand for? For shoe width? There are two options and I am trying to figure out what to get.
– Chris Mroz
A:
"D" notes standard width for men's shoes. "2E" is 1/8" wider than "D" and some brands even offer "4E" which is 1/4" wider than "D". If you are trying to determine which width works best for you, I would recommend ordering both the "D" and "2E" sizes of these referee shoes. With FREE RETURNS, there is no risk of trying both and returning the pair that does not work for you.
– Josh Mann
Marketing Assistant, Pro School Umpire Graduate
Customer Reviews
Average:
Norberto O.
Los Angeles, CA
January 2, 2018
I have searched and finally found THE MOST COMFORTABLE SHOE IN THE WORLD!! I purchased the second pair immediately!! Comfort, looks and price are outstanding!! Over 40 years experience in officiating Basketball. Thank you 3N2 and also Ump-attire.com!! I will search NO MORE!!
December 14, 2017
So many patent leather referee shoes crack because of poor craftsmanship, not the 3n2. Not only is it made to last but it also maintains its good looks. Easy cleanup and comfort. Great price too.
November 11, 2017
The 3n2 referee shoes are fabulous except the patent leather peeled apart very fast. I am still wearing the shoes for scrimmages and such, just can't wear them in real games. Would buy them again if you could promise me the patent leather wouldn't peel off.
Articles Related To This Product
3n2 Patent Leathers are HOT, Reebok Zigs are CHANGING and Official Footwear OFPATs are being DISCONTINUED. Get the details.
You invest in your Umpire shoes - make them last by taking care of them properly.