VIDEO: How to Put a Wilson Harness Upgrade on Your Umpire Chest Protector
Feb 3rd, 2019
The Wilson Chest Protector Harness is a major upgrade to any Wilson, Champion Body Armor and Diamond Pro umpire chest protectors.
Our Scott Kennedy shows you how to put it on yours and explains the benefits in this How-To video.
Video
CREW HOW-TO: Installing your NEW Wilson Umpire Chest Protector Harness
ACC/SEC umpire Scott Kennedy gives you a step by step process in replacing your umpire chest protector harness with the upgraded Premium Wilson Harness.
Related Articles
About the Author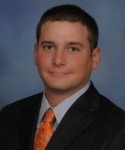 Marketing Assistant, Pro School Umpire Graduate Josh Mann
A native of Chicago, Josh graduated from the University of Arizona with degrees in Economy & Industry and Sports Management. He attended the Minor League Baseball Umpire Training Academy and Harry Wendelstedt Umpire School, umpired in the Frontier Professional Baseball League and worked in the Chicago Cubs Organization. Josh enjoys baseball, hockey, golf and spending time with his dog Wrigley.