New Umpire Gear Products for Fall Focus on Benefits, Improvement for 2016
Oct 4th, 2016
Want to Improve Your Umpiring Experience? These New Fall Umpire Gear Items Solve Problems and Provide More Benefits.
FORCE REDUCTION WITH LESS WEIGHT
WHY IT'S BETTER THAN THE ALTERNATIVE: 3 ounces less than the 1st generation 4-spring style (1 pound 12 ounces instead of 1 pound 15 ounces...a 10% reduction)
BEST PROTECTION FOR YOUR Umpire SHIN GUARDS

Force3 Umpire Shin Guards Bag
A one-of-a-kind: keeps shin guards from being scratched in your bag (or damaging other items). Holds all brands and lengths.
With Force3 already providing a mask bag and helmet bag, Force3 is only a chest protector bag away from a trifecta.
WHY IT'S BETTER THAN THE ALTERNATIVE: No product alternative.
KEEP MORE CAPS GAME READY
Cap Keep for 2 Caps
Helps caps keep their shape and prevents crushing during travel or storage. Design allows you to wash your cap(s) in the dishwasher and has ventilation to accelerate drying.


WHY IT'S BETTER THAN THE ALTERNATIVE: The Cap Cage only holds 1 cap.
EASILY AND INEXPENSIVELY REPLACE YOUR RUSTY OR BROKEN CHEST PROTECTOR T-HOOKS
Metal T-Hooks - Pair
Do you own a Wilson Gold, Wilson Platinum Wilson Charcoal, Champion P2 or Schutt XV? Finally, when you replace your harness, you can also replace your T-Hooks.
WHY IT'S BETTER THAN THE ALTERNATIVE: Beats buying a new chest protector.
KEEP YOUR SHIRT TUCKED WITH A MILITARY-TIGHT
APPEARANCE
Footloop Style Shirt Stays
Scott Kennedy says "these work better than anything on the market for sports officials". One-size-fits-all pair slips over each foot then clamps to your shirt before putting on shin guards and pants.
WHY IT'S BETTER THAN THE ALTERNATIVE: Won't rise up or fold over like the Flex Belt and Ultimate-Belt can. Won't ruin performance fabric umpire shirts like the Velcro on the Shirt-Lock.
SAVE MONEY ON YOUR NEXT METAL INDICATOR
Champro Metal Indicators
Value-priced metal indicators with optic yellow dials.
WHY IT'S BETTER THAN THE ALTERNATIVE: Costs less than half other brand metal 3/2/2 options.
Related Articles
About the Author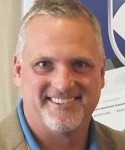 President Jim Kirk
Jim has had a passion for sports since he can remember. After playing baseball at Centre College, he worked as a high school umpire in Kentucky - during the Elbeco shirt years. He became involved in E-Commerce while working on an MBA in the early 2000s and bought Ump-Attire.com in 2006. Jim is proud of Ump-Attire.com's success, staff and sponsorship of various groups including Minor League Baseball Umpires, Minor League Baseball Umpire Training Academy and UMPS CARE, the charity of MLB umpires. He served on their board of directors and was named their 2015 Ambassador Award recipient.