IN PICTURES: 7th MiLB Umpire Training Academy Sponsored
Feb 18th, 2018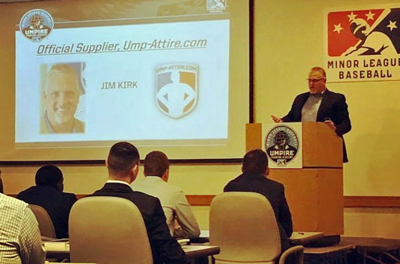 President / CEO, Jim Kirk, welcomes students at the opening session.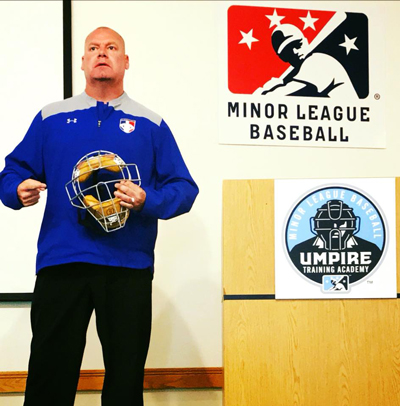 Scott shares equipment expertise and safety tips with students.

Students listen to Lead Field Instructor, Darren Spagnardi, as he presents the days demonstration.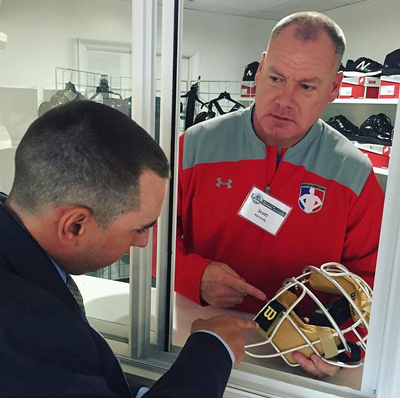 Scott shows off an Ump-Attire.com exclusive Wilson Mask to a student.

A look at the daily on-field training at MiLBUTA.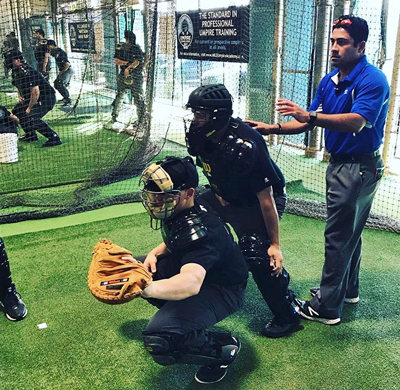 Students receive instruction from MiLB Umpire, Nestor Ceja, in the cages.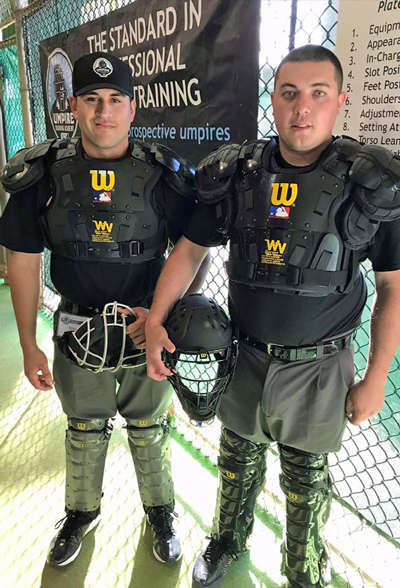 Students dressed in Wilson Umpire Gear wait their turn for time in the cage.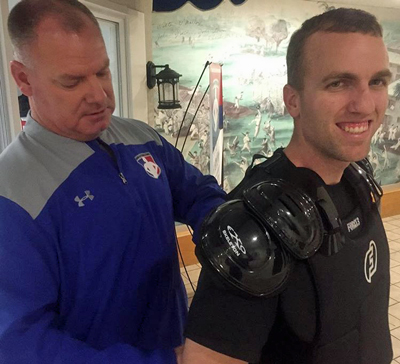 Scott fits a student for a Force3 chest protector.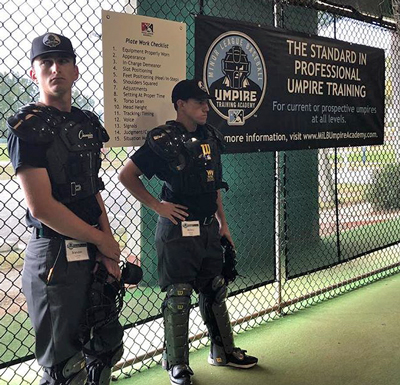 Students wear their equipment on the outside of their uniforms to see if gear is being worn correctly.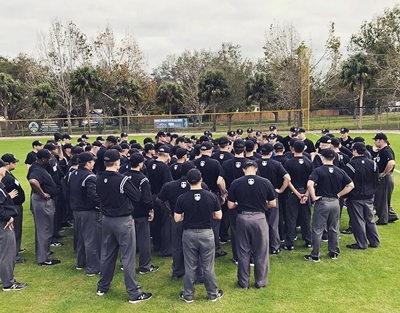 The students gather around for a pep-talk when on the field.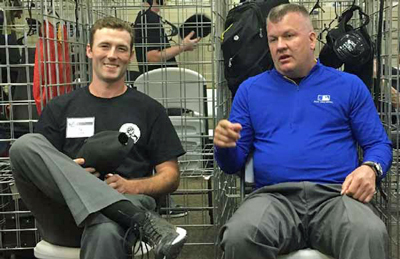 Our own Ty Unthank and MLB Umpire Jeff Nelson in the student locker room.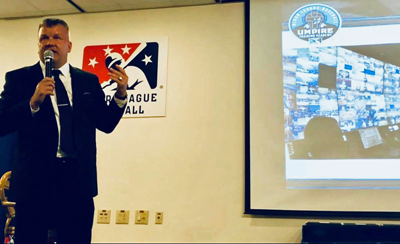 MLB Umpire Jeff Nelson was the keynote speaker at this years' banquet.


Jim, Ty, and Scott at the banquet.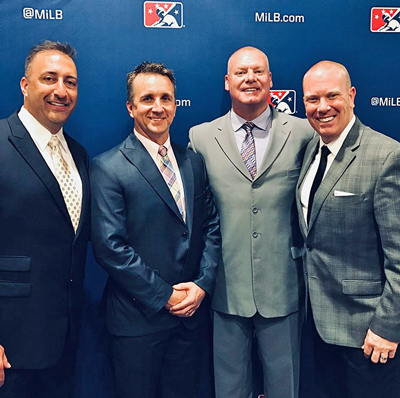 Darren Spagnardi, Dusty Dellinger, Scott Kennedy, and Andy Shultz all came through the MiLB system together. Now all four are still associated with MiLB in management roles.
For more information about the MiLB Umpire Training Academy, where we have been a proud sponsor 7 years, visit their website: www.milbumpireacademy.com
Related Articles
About the Author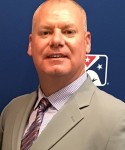 NCAA and Former Triple-A Umpire and KHSAA Basketball Official Scott Kennedy
Scott had a 9-year Minor League Baseball umpire career, rising to the Triple-A level (PCL). He worked multiple league All-Star games, playoffs and championship series plus MLB Spring Training, Arizona Fall League and 2003 Futures Game plate umpire. He is a graduate of the Wendelstedt Umpire School where he instructed for 8 years. Currently, he is a NCAA umpire in the ACC and SEC with multiple NCAA Regionals, Super Regionals and multiple Conference tournaments; is an umpire clinician nationwide for NCAA conference coordinators and an Instructor for MLB Umpires Camp. In 2018, Scott was hired as the Supervisor of Umpires for the Mid-South Conference (NAIA) and placed on the Umps Care Charities Board of Directors. He served as Ump-Attire.com's Business Development Specialist from 2016-2019.