New Balance All Black Field Umpire/Referee Shoes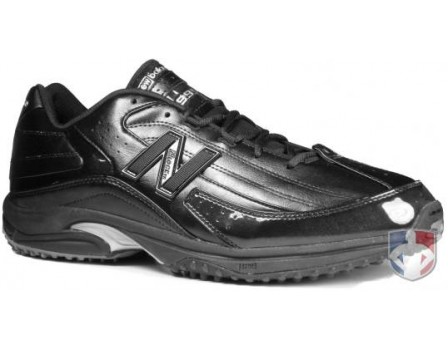 Hover for
larger image
Customer Reviews
Average:
April 1, 2011
To say these run a little narrow is an understatement- add a half size. CSR suggested an E width. I have worn a size 10 shoe since 1970, this 10 is a 9. Made in China maybe why.
Rich Robeson
San Leandro, CA
October 26, 2009
Great shoes. Good looking and very comfortable without needing any break-in period.
Steve Mackin
New Brunswick Baseball Umpires Association
September 30, 2009
I would like to say the New Balance Field Umpire shoes I purchased are very comfortable, light and offer superior traction on grass, including wet grass and dirt. They clean in a breeze. I simply use a wet cloth and they look like new. I would strongly recommend these shoes to any umpire looking for a great pair of base shoes. I have used them for roughly 25 games and they still look like they just came out of the box
September 29, 2009
This is my first time purchasing New Balance shoes. I'm very impressed with the comfort of the shoes and the appearance. Some of my crew members will be purchasing this shoe after seeing me wearing a pair.
September 28, 2009
This is an excellent shoe for the field. They are lightweight and very comfortable. I have worn them for multiple games in a single day without a problem. Traction has been wonderful on both dry and damp fields. The one improvement for me would have been a longer tongue. The laces are very close to the top of the tongue so you must make sure the tongue is pulled fully up when you tie the laces. I have recommended these shoes to other umpires that were looking for new base shoes.
Product Blog Posts
Choosing the right referee shoes is not just about a good fit and a durable pair. Selecting the right amount of traction can help prevent lower extremity injuries.
You invest in your Umpire shoes - make them last by taking care of them properly.