Shock Doctor Long Compression Tights and Bio Flex Cup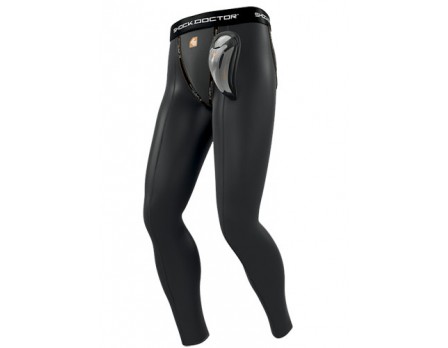 Hover for
larger image
Product Video
Overview from Shock Doctor
Customer Reviews
Average:
Very comfortable and fits well. The only change I would make is with the cup pouch. On many occasions, the cup will turn sideways during the game. I'd have given this a higher rating; however, the cup pouch is a big issue.
Comfortable wear, pants wick away sweat and the cup pouch moves too much. It's best to wear supporter in addition to the compression pants. Wish they were a little cheaper.
Outstanding product! Wicks away seat and keeps my legs feeling fresh. Only comment is that I wish the cup pouch was shaped more like the cup to prevent the cup from occasionally turning sideways.
Product Blog Posts
Spring weather can make it difficult for umpires to know how to dress. Here are tips for handling the Spring temperature swings.
Read More
As part of our agreement with The Umpire School (TUS), Ump-Attire.com sets up shop at their training facility. See what we offer umps in training.
Read More